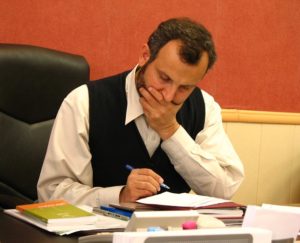 As a restaurant owner, you know that facing a working capital shortfall can be destabilizing — and potentially devastating. Yet at the same time, you also know that projections and forecasts can change rapidly due to unforeseen vendor and staffing issues, aggressive competition, shifting customer demands, and the list goes on.
Fortunately, if you're facing a cash crunch to cover unexpected costs – or you're looking to make investments in equipment, advertising, expansion or anything else – there are funding solutions that can help you make it over the hump. Here are some of the most popular restaurant financing options that may be available to you:
Small Business Administration Loans 
The good news is that if you can obtain an SBA loan (which are facilitated by banks), you'll probably enjoy a low interest rate and a fairly lengthy repayment period. The bad news is that competition for SBA loans is fierce, and the application process is complex and excessively long. Waiting half a year or longer for an application to snake its way through dozens of loan officers isn't uncommon.  As such, while it may be worth applying, keep in mind that if you need urgent funds to pay for repairs, hire new staff or cover the (never-ending) rise in food prices, this isn't likely going to be a viable option.
Merchant Cash Advances
Merchant cash advances are similar to working capital loans, but with a critical difference: a small portion of the loan is repaid back each day based on a percentage of daily credit card sales. As such, when sales are good, a bit more is paid back and the needle moves closer to full repayment. And when sales are sluggish, there's a bit more cash-on-hand to cover costs and make revenue-generating investments. Unlike a conventional bank loan, you don't need to secure a merchant cash advance with collateral, and you don't have to have flawless credit. The application process is also much faster, and usually takes a few days vs. a few months (or longer) with banks.
Conventional Bank Loans
Conventional bank loans have a lower interest rate compared to merchant cash advances. However, as noted above they're secured with collateral, and banks are notorious for under-valuing collateral in order to further reduce their risk exposure. Excellent credit and at least a couple of years of credit history are usually mandatory, and the application process is extensive. Still, this could be a good option if your application meets all of the criterion (and these are very stringent these days), and if you don't need the funds right now or in the immediate future.
The Bottom Line
The best advice for getting the restaurant financing you need is to do your homework, ask questions, and make sure you get clear, comprehensive answers on everything from the total cost of borrowing, to your options (if any) for early repayment. Equipped with reliable information, you can confidently move forward with your loan application, and get the funds you need to keep your restaurant strong, successful and growing.
Get Your FREE Ebook
DINKS (Dual Income No Kids) Finance focuses on personal finance for couples. While by no means financial experts, we strive to provide readers with new, innovative ways of thinking about finance. Sign up now to get our ebook, "Making Money Tips for Couples" FREE.