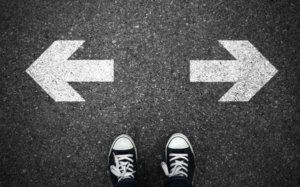 Do you consistently make the best decisions on behalf of your company? The more correct decisions you make the more successful your organization will be. However, if you make poor business decisions on a regular basis, your business will suffer and it's often the beginning of the end for a large number of today's companies. It doesn't have to be this way and the tips below will allow you to become a much better business decision maker.
Education and Training
First of all, every business owner or business decision maker has to invest in themselves and they should be qualified to make important decisions. You can start by completing a high-quality business-related course such as the AACSB online MBA program from a recognized college or university like Rutgers Online.
An online MBA degree like this will equip you with a wide range of important business and management skills and knowledge, such as project management, planning, organization and forecasting skills. All of these business skills and the knowledge you obtain will ultimately lead to better choices and decisions when you use them in your business life.
Learn from the Best
If you want to learn how to become a better decision maker quicker, you need to learn from the best. This may require you to work alongside other business professionals and find out how they operate and why they succeed. In other instances, you could hire a business mentor, consultant or another business expert who can tell you where you are going wrong and how you can make more informed business decisions.
Include Other People in the Decision-making Process
Many business owners exclude other people from the decision-making process and this can be a huge mistake to make. Instead, you should include everyone who can make a useful contribution. Involving others leads to more creativity and you can also tap into the experience and knowledge of more people who may know more about certain aspects of your organization than you do.
Invest in the Proper Tools
Today's business owners and business decision makers have access to more business tools than ever before. These business tools are designed to make life easier for business professionals.
Typical systems that will help you improve your business decision-making skills include planning, forecasting, financial and customer relationship systems. With these business tools, you can record all relevant information about your company, easily access this information, and analyze it in great detail.
Base Every Business Decision on Facts
A large number of business owners are action takers and they usually trust their gut instinct when they make a decision. However, this can be a recipe for disaster. Instead, you should use all of the business systems that are available to you and base every decision on the facts and information contained in these systems. Fact-based decision-making like this will ensure that your decisions are more realistic, accurate and reflect what is going on in your business and in your industry and market.
As you can see, the future of any business depends on the quality of the decisions made by the leaders in that organization. Following the tips above will ensure that you make better decisions more often.
Photo: Scholastic Choices
Get Your FREE Ebook
DINKS (Dual Income No Kids) Finance focuses on personal finance for couples. While by no means financial experts, we strive to provide readers with new, innovative ways of thinking about finance. Sign up now to get our ebook, "Making Money Tips for Couples" FREE.