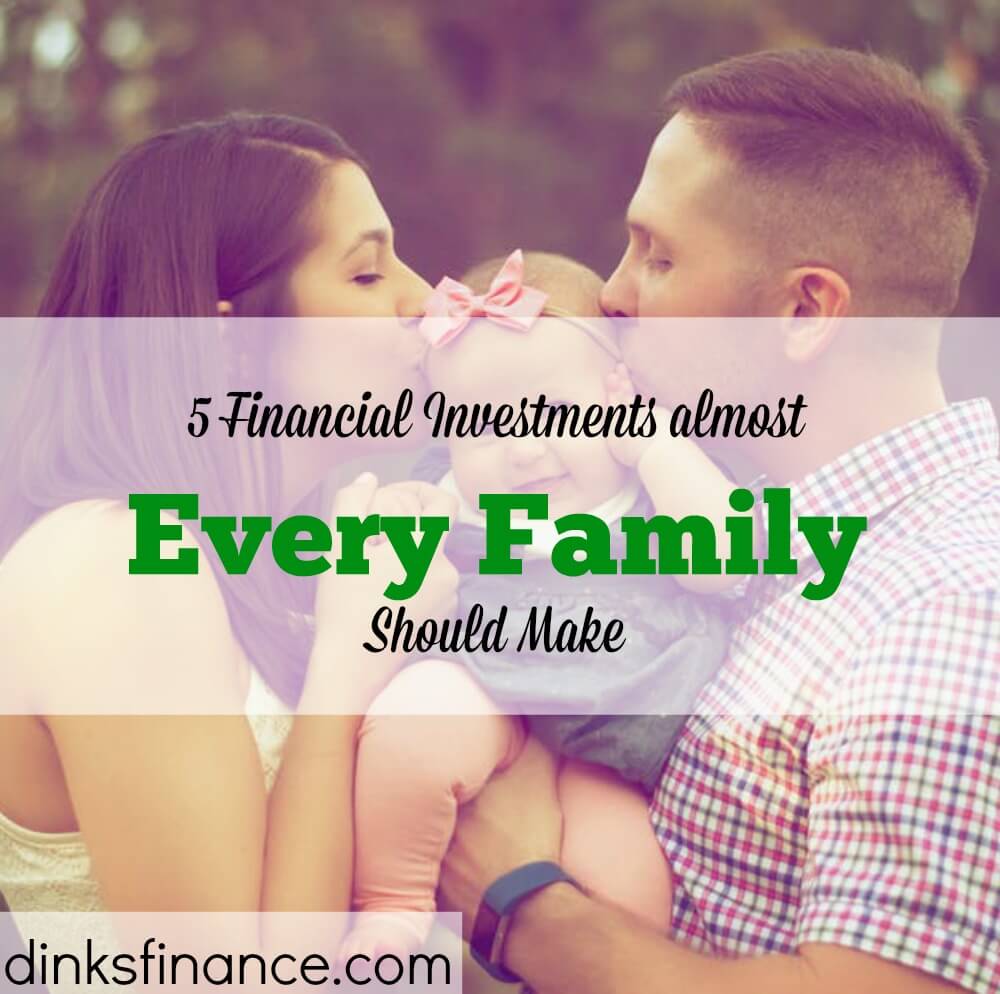 Money is what makes the world go around. Love it or hate it, that's the world that we live in. It's important that you're making the best financial decisions for you and your family. Luckily, there are a few simple investments that you can make that can jumpstart your finances. Regardless if you're a finances rookie or a veteran, these 5 things will play a huge part in the future financial security of your family.
Life Insurance
Life insurance is one of the best safety nets that you could ever buy for your loved ones. If something tragic were to happen to you, your loved ones would be responsible for all of your debts and other final expenses. Life insurance is the best way to ensure that your family has the money that they need, regardless of what happens to you.
There are dozens of different options for life insurance coverage that you can choose between, each of them has different advantages and disadvantages that you'll need to consider based on your specific needs. The most common type of plan is a term insurance plan, which is going to be the most affordable kind of coverage. These plans are bought for a certain length of effectiveness, and after that, you'll no longer have coverage. Because you never know what's going to happen tomorrow, you shouldn't wait any longer to invest in a life insurance plan for your family.
Homeowner's Insurance
Another insurance plan that you'll need to invest in is a quality homeowner's insurance policy. Your home is not only your biggest purchase, but it's also where you have all of your meals and put your head down to rest. If something tragic were to happen to you, your family would struggle to replace all of your belongings, but that's where a homeowner's insurance plan comes in.
A homeowner's insurance plan would help you replace all of your furniture, repair your home, and fix any damages to your stuff if tragedy were to strike. You can't control the weather, but having an insurance plan in place will protection you against some of the natural disasters.
College Savings Plan
If you didn't know, college is expensive. If you have kids that are going to further their education one day, it's important that you start saving for the tuition costs today. One of the best ways that you can do that is by opening up a 529 college savings plan.
A 529 Plan is a savings account that is operated by a state or college that anyone can use to start saving for college. These plans are an excellent way to set aside money for any education expenses and get tax advantages. Investing in your children's future is one of the best ways that you can spend your money.
Acorns
We don't mean investing in actual acorns. If you're looking for a simple way to increase your investing, Acorns is a great way to do that. With Acorns, all you have to do is download the app, sync your financial accounts, and then the app will handle all of the investing for you.
Acorns will automatically invest some of the spare change that sits around in your accounts and will invest it into a variety of different places. This is a great way to diversify your portfolio with "micro-investing" using money that would be sitting there otherwise. The longer that you let Acorns do its job, the more money that you're going to make on your tiny investments.
Retirement Savings
Retirement can be one of the best stages of your life. It's the point that you can kick your feet back and enjoy all of the hard work, but if you aren't planning, then it could be one of the worst times of your life. When you're planning for your retirement, there are several different ways that you can start your savings, either by opening a 401k or IRA.
If your employer offers any matching program for a 401k, you should always max out that program. Not taking advantage of that program is like leaving free money on the table.
Investing for your Family
It's important that you make wise financial decisions for your family. Not taking control of your finances is one of the worst things that you can do for your loved ones. Don't wait any longer to create a financial road map and make the investments for the future security of your family.
Get Your FREE Ebook
DINKS (Dual Income No Kids) Finance focuses on personal finance for couples. While by no means financial experts, we strive to provide readers with new, innovative ways of thinking about finance. Sign up now to get our ebook, "Making Money Tips for Couples" FREE.