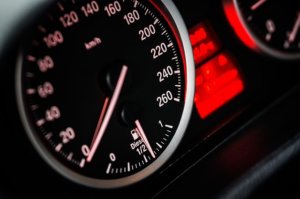 The cost of motoring seems to go up every year and it can sometimes feel like those costs are running out of control when your income isn't keeping pace with increased expenses.
Giving up your car is not an option so the other way to keep a lid on your bills is to find some savvy ways to cut your running, maintenance and repair costs.
Here are some tips to help you keep a lid on your motoring bills, including how to spend your maintenance budget wisely, tuning tips to save cash, why you need to look after your tires, and some other simple but effective strategies to help save money on your motoring.
Get some guidance
A good starting point would be to refer to your owner's manual and check through the guidance on the maintenance schedule.
This information will give you an important insight into when you need to carry out maintenance in order to keep it in good order and what things need doing at the suggested intervals.
If you don't have the original to hand you can always access a service repair manuals PDF portal and find the right one to download for your vehicle.
It is well worth planning out what work needs doing your car and when it needs to be done by so that you can work out a budget and a strategy to get these tasks done.
A poorly tuned car is going to cost you more in the long run
If you have a tight budget there is always the temptation to skimp on a few scheduled services and basic tune-ups but that could turn out be a false economy.
A poorly tuned car could easily use up over 30% more gasoline each year and you are also increasing the prospect of the vehicle breaking down when you don't keep on top of regular tuning and maintenance tasks.
Changing the engine oil and spark plugs are things that many motorists can do themselves, which will be cheaper than sending your car to an auto garage. This is where the owner's manual information will come in handy, as it will tell you what the manufacturer's suggested interval period is for checking and changing your air filter and engine oil.
Also look after your tires
There are several key points to remember about your tires, both of which will make a difference to your running costs.
Always use the proper tires for your vehicle, as your decision to add extra wide or performance tires to your car are likely to have an adverse effect on your fuel economy.
The other big tire tip to remember is that your tires will lose pressure over a period of time and if you don't check that you have got them at the right psi at least once a month, every psi that you are out from the recommended level is going to drag down your fuel performance figures.
Using the correct tires and keeping them properly inflated is a real no-brainer when you think about the extra gas you will be spending on if you don't look follow that advice.
Keep everything topped up
Another simple routine maintenance task that you can perform yourself is to check the various fluid levels regularly and top them up where necessary.
There are a few to check that need to be on your monthly list. Make sure the radiator, power steering, transmission, brake and clutch fluids are all as they should be.
It only costs a few dollars to top up the levels, which is money well spent when you compare it to the hundred you might end up paying if you damage your vehicle due to low vehicle fluid levels.
Go easy on the gas
Gas costs are a big part of your annual motoring costs and there are several things you can do to spend as little as possible.
One way is to try and drive conservatively and avoid excessive acceleration and braking, which will save on wear and tear, keep you safer, and also keep your gas usage under better control.
Don't forget to sign up to any cash-back reward schemes that give you discount against your fuel costs and there are also services like GasBuddy, which is an app that lets you know where the cheapest gas prices are in your area.
Follow some of these simple but effective tips and you should find your annual motoring costs are less than they might have been.
Henry Sykes is a financial researcher and consultant for both business owners and individuals who loves to help people succeed in life and work. He enjoys writing about finances on various lifestyle and DIY blogs.
Get Your FREE Ebook
DINKS (Dual Income No Kids) Finance focuses on personal finance for couples. While by no means financial experts, we strive to provide readers with new, innovative ways of thinking about finance. Sign up now to get our ebook, "Making Money Tips for Couples" FREE.