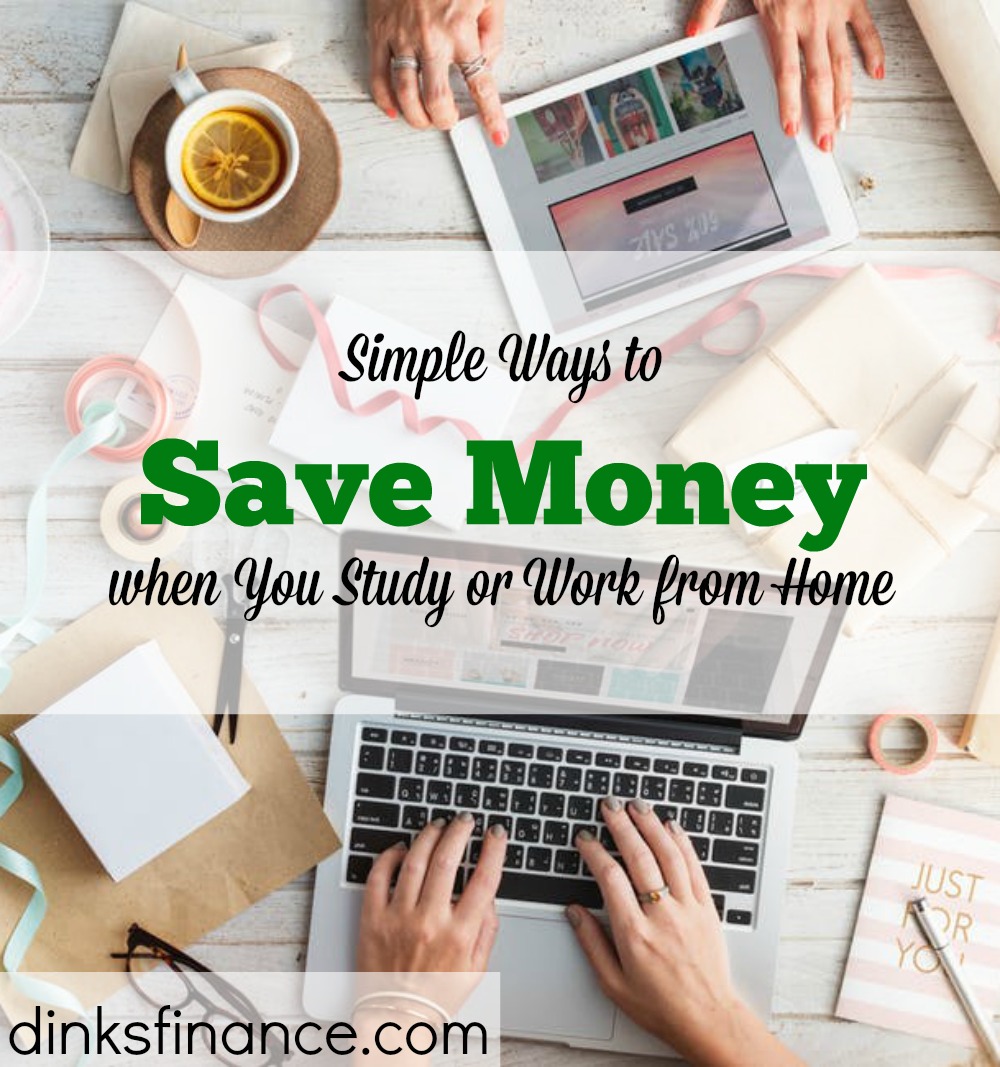 These days, more and more people either work from home or do degree courses that allow them to get a college education from the comfort of their own homes. There are many obvious benefits to working at home or doing a course like an online counseling degree remotely – you don't have to relocate, commute, worry, or care for any pets or kids you have at home, or even get dressed in the morning if you don't feel like it! One of the main advantages for many people to spending all of their work or study time at home is that it can save them money, but for some people it can end up being a false economy as they tend to get into expensive habits like ordering takeaways because they are working or studying late into the evening. Plus, there are costs you may not think about like the energy and heating you use when you are at home all day.
Here are some very easy ways you can avoid unnecessary spending and make some savings when you are doing a course like an online masters in counseling or are working from home.
Make Your Home Office Energy Efficient
One of the best ways to save money on the cost of running your home when you are there all day is to be as energy efficient as possible. If you have a home office, try and take advantage of natural light during the day, or if you do need the lights on, switch to LED bulbs. You can fit these in your old fittings, but they use far less power than traditional bulbs and also last for many years before needing to be replaced. Be sure only to have devices you are actually using running and only turn on things like your printer when you wish to use them.
Look Out For Free Resources
If you need software tools to help you do your work or resources that can help you study, always search for free (legal) sources. There are lots of open source software products or web-based services you can use for all kinds of purposes, as well as free apps. You can also find lots of free reference materials in the form of e-books, presentations, papers, and videos on the web.
Keep To a Schedule
When people don't have to turn up for lectures at a given time or be at the office, it can be easy to end up with not much of a daily routine and for work to get spread out over the day or to get finished late at night. This may be fine for your productivity, but it usually means you end up ending more money on food, as you feel you never have time to cook and end up ordering things in or hitting more expensive convenience stores that are open at weird times. Try and have fixed meal times and take the time to plan what you will eat as well as buy and prepare it and you can save a lot of money quite quickly.
These are just a few easy ways those of us at home a lot of the time can save money!
Get Your FREE Ebook
DINKS (Dual Income No Kids) Finance focuses on personal finance for couples. While by no means financial experts, we strive to provide readers with new, innovative ways of thinking about finance. Sign up now to get our ebook, "Making Money Tips for Couples" FREE.