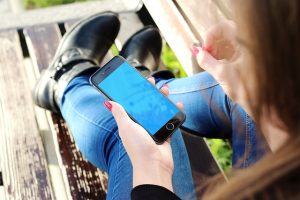 It's pretty obvious that every person wants to save more, earn more or simply get given some more money somewhere along the line. Unfortunately, this has often been a pipe dream in the past. However, the huge advancements in technology have made things that were never possible before—a reality.
That combined with a new generation of thinkers and entrepreneurs, has resulted in companies such as Saivian coming to the fore. It's a company that is offering cash back to customers, as they shop.
Does this sound too good to be true?
Let's take a look at the detailed breakdown of the service, so that you can understand it a bit better.
What is Saivian?
Saivian is an approved, shopping membership program that was founded by John Sheeham. It's a membership scheme that saves you money through your everyday shopping activities. While most online shopping memberships or cash-back programs are hard to navigate and often difficult to understand—Saivian makes getting your money back a synch.
What shops can you use to get cash-back?
One of the best things about the Saivian app is that it isn't limited to particular brands, corporations of kind of shops. You can get cash-back at any kind of establishment such as restaurants, garages, medical stores, grocery stores, retail stores, travel and holiday bookings, and even online shopping.
Unlike other cash-back schemes, Saivan doesn't limit what you can with regards to products, and doesn't have a limited discount on just certain items. This includes online and offline shops and members also don't have to go through the process of downloading coupons before purchases and other cumbersome aspects that usually accompany cash-back schemes.
So how does Saivian make their money if they are giving 20% back to their customers?
When it comes to B2C companies, one of the most important aspects is understanding consumer behavior. This means that they have large market research budgets that they use to find out what their target markets are buying, where they are buying it and other important behavioral aspects.
The Saivian app requires members to upload their receipts once a month in order to get 20% of their cash back. This means that they know exactly what their members are buying and where they are shopping. Companies then pay Saivian for their information in order to create marketing plans and place their products where they are going to me more successful.
How does it work?
Using Saivian is incredibly easy, you just need to download the Saivian Android App, choose your ten favorite stores and then get shopping. Once a week you need to enter how much you spent at each store to qualify for the 20% cash-back, and then only once a month you will be required to upload your receipts from the shopping that you did.
The app costs $1,625 per year BUT you stand to receive $3,000 cash-back, which is a healthy profit of $1,375. If the membership fee seems a bit steep to you—take a look at the referral options which could see the fee waived completely if it's done right.
Happy shopping!
Get Your FREE Ebook
DINKS (Dual Income No Kids) Finance focuses on personal finance for couples. While by no means financial experts, we strive to provide readers with new, innovative ways of thinking about finance. Sign up now to get our ebook, "Making Money Tips for Couples" FREE.