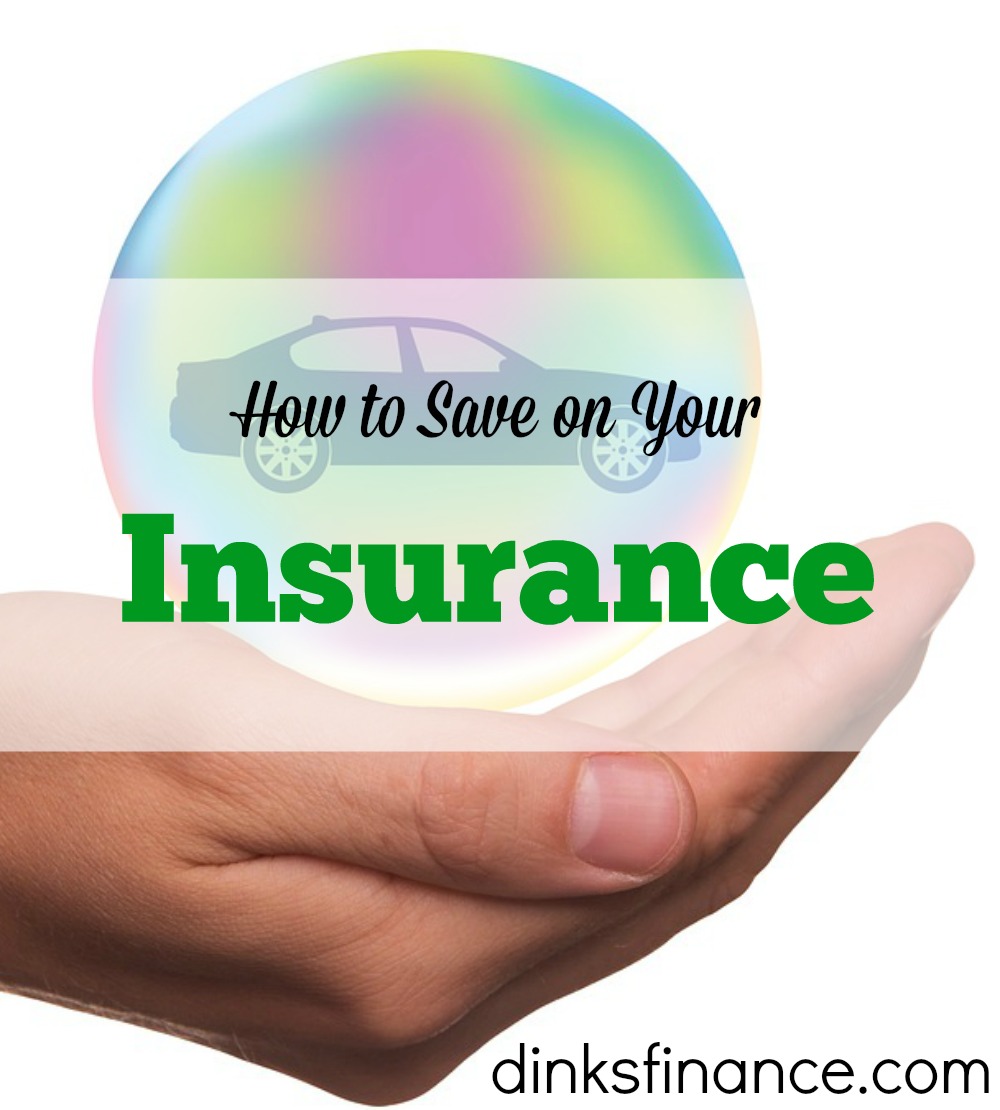 Insurance allows consumers and businesses the ability to protect themselves and their possessions from the risk of loss. Most insurance that you buy are mandated but can you save money on insurance? The answer is Yes, you can save money by doing a couple of things with all insurance types. You can save a good amount of cash by planning out your purchases and being aware of the games that retailers play with you.In this article we will be talking about how you can save money on your auto, home, health, and life insurance. It's time to become a smarter shopper!
Saving on Auto Insurance
Car insurance is one of the insurances that are mandated and necessary. If you own a vehicle you already know that car insurance is a must and you will be glad you have it after an accident. However, just because it will be handy after an accident doesn't mean you want to spend a penny more than necessary on a policy and in all honesty you shouldn't have to. Every insurance company offers special ways to save. You should always make sure you're getting all the deals you are entitled to, just ask your agent to review the possible savings. In order to get savings on your car insurance you should drive safely.
Don't get a ticket and if you keep the violation off your driving record, the time spent in class could save you hundreds of dollars over several years. Another way to save on car insurance is by dropping car insurance if you don't need it. What I mean is if you have a super old clunker you should drop collision and comprehensive insurance (this pays for damage to your vehicle) because if your car is worth less than your deductible plus the amount you pay for annual coverage, then it's time to drop them. You should drive a car that is cheap to insure if you want to get more savings on your car insurance. Before you buy your next car you should check out the cars insurance rates. The vehicle you drive affects your car insurance premium. Mini vans and small SUVs will be cheaper to insure than a flashy and expensive car. Another way to save, you should improve your credit because your credit is a huge factor when car insurance companies calculate how much to charge. Lastly, you should also increase the deductible (the amount the insurance company doesn't cover when paying for repairs). According to NerdWallet they say that raising your deductible from $500 to $1,000 saves you about $200 a year.
Saving on Health Insurance
It isn't impossible to save on health insurance, it just happens to be that most people don't know how to save on health insurance. When you apply for coverage in the Health Insurance Marketplace, you'll find out if you qualify for a "premium tax credit" which lowers your premium. The amount on your premium tax credit it determined by your estimated household income for the year that you put on your Marketplace application. Another way you can save on buying health insurance is by making sure you pick the right insurance policy which can take some work. You want a plan that will include your doctors and your medications, plus still provide care for any chronic conditions. Lastly, you should always ask whether test, prescriptions or procedures are really necessary. Most of the time doctors want to do more in order to receive more from the insurance company which is nothing wrong but it can cost your insurance company more for unnecessary treatment or procedures.
Saving on Life Insurance
When looking to buy cheap life insurance you should always consider to buy a term life insurance policy. A term life insurance policy provides temporary coverage for a short and specified period of time. Term life insurance has the cheapest premiums compared to other types of insurance however, cash value in life insurance will not be included within a term life insurance policy. Then you should consider working with an independent life insurance agency to make sure you are getting the cheapest life insurance policy. InsureChance is an independent life insurance agency who offer a free service and work with over 60 top rated companies. They will compare quotes until they find the most affordable premium but with the maximum coverage. Let them do all the shopping for you so that you can spend that time you would spend shopping around for quotes with the people who matter the most, your family.
In conclusion, buying insurance doesn't have to break your bank. By doing the tips listed above you will save a considerable amount of money right before your eyes. Why not save money on insurance that you have to buy? Just remember that shopping around is the #1 key for obtaining the most savings for all types of insurance.
Get Your FREE Ebook
DINKS (Dual Income No Kids) Finance focuses on personal finance for couples. While by no means financial experts, we strive to provide readers with new, innovative ways of thinking about finance. Sign up now to get our ebook, "Making Money Tips for Couples" FREE.