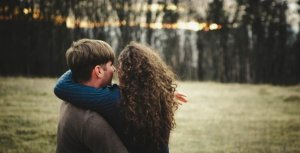 There are advantages of being a Dink like two incomes, splitting expenses and bills, tax breaks, quite an amount of disposable income, and no children responsibilities. This, however, does not mean that financial planning should be tossed out the window. In this article, we focus on finance tips for Dinks:
Set goals
Before you set out to plan your finances, you need to set your goals. You may for instance start planning to buy a house or for retirement. When you have a goal, you are more likely to stay focused towards achieving it. You will set your priorities and expenses right since you have a goal to achieve. Find out how much money you need to achieve your goal and come up with a plan to save it.
Create an emergency fund
You need to set an emergency fund. To do this, make your monthly budget, and find what your monthly expenses, income, and savings are. You can use apps to help you budget, to save time and increase efficiency. Once this fund is created, focus on building it for at least 4 months.
Plan for insurance
You need to protect yourself against risk, even if you have your partner to fall back on or are financially independent. Should something ever happen to you or your spouse, repaying loans will not be difficult even with a single income if you have insurance. Your life insurance policy should be at least 12 to 15 times your annual expense. Alternatively, it should be 8 to 10 times your annual income plus debt obligations.
Do not overlook health and personal accident covers. You may have a health cover if you are employed. Even if you do, having your own cover is necessary.
Invest, invest, invest
Investments come in handy for Dinks especially if they plan to have children. While spending is quite high on traveling, gadgets, accessories, entertainment, and dining out, investment should be a priority. If you change your mind and want to become parents, your financial structures will be in place. Even if you may not want to become parents, investments may come in handy during a difficult time, for instance, job loss, or illness.
Since you do not have children, you should not be risk averse. Invest as much as you can. Don't limit yourself to fixed deposits or life insurance. You can invest in equity mutual funds too. However, you need to research stocks on your own before you invest in direct equities.
Manage debt
It is very easy to get into debt, thanks to too much expenditure or even investment. You need to manage debts and see what cuts you can effect. If you are unable to avoid loans or bills, you need to find an extra source of income that will help to clear the debt. This way, you will not need to sacrifice your main income. If you do not take care of debt, you may find yourself cutting some important expenditure, including raising your children if you plan to have some.
One way to manage debt is to read the best cash back credit cards review online and plan to use cash back credit cards. You could save some money here that could alleviate your debt.

Retirement plan
As aforementioned, retirement should be one of your goals, especially if you do not want to have children. They may be no one to take care of you in your old age. It is advisable to plan and focus on your retirement goals.
All in all
The above finance tips will come in handy if you are a dink. As you enjoy all the benefits that come with being a dink, the above tips will surely make life better.
Get Your FREE Ebook
DINKS (Dual Income No Kids) Finance focuses on personal finance for couples. While by no means financial experts, we strive to provide readers with new, innovative ways of thinking about finance. Sign up now to get our ebook, "Making Money Tips for Couples" FREE.