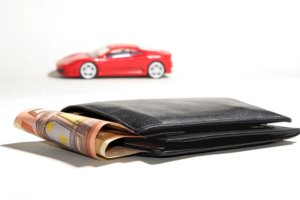 It's a question that has crossed everyone's mind at least once, "how do I apply for a car loan?" Even if you have a cursory understanding of how loans work, interest rates, payment schedules, and the like, the finer points of the car loan application process may prove themselves somewhat unintelligible to the uninitiated.
Where to start? Who to go with? How to secure the best loan for yourself? These, and many other questions, go part and parcel with the whole procedure, and finding the best avenue for obtaining funds for your next vehicle will require you to address them all.
Thankfully, though, the process isn't too confusing when you take a closer look. You just need to know what to watch out for and what to keep in mind as you perform the various steps of the car loan dance. Let's begin.
Car Loan 101
You're probably already aware that a car loan is the money you borrow to pay for that new vehicle you've been eyeing, and you're obligated to pay it back along with the interest that your lender charges you. Now you need to gain an understanding of how to get the ball rolling on this process.
The first thing you'll need to do is check your credit score. This is a crucial factor in how easily you can obtain a loan and what kind of terms you'll be able to secure. A higher credit score will afford you more options (and lower interest rates), while a lower one has the potential to limit what you'll be able to find.
There are several methods for learning about your credit score, and though you may already know about many of the paid options that are available, you might just as easily be able to find a free credit report that you can use to gain the information that you need.
Once you know your score, you can start planning your approach in greater detail by working out a budget. How much money do you have saved for a down payment? What monthly payments can you realistically make?
If you can spend more monthly, you might want to try and go for a shorter-term loan. This might increase the size of your monthly payments but will also reduce the amount you have to pay long-term as it will reduce your interest.
A longer-term loan will have the opposite effect. You can find loans in different monthly terms, with standard options being 36, 48, 60, and 72 months.
Lastly, you'll need to apply for the loan and gain pre-approval through a financial institution. Most credit unions and banks will allow you to apply online for a loan, and you don't necessarily need to use the same organization you do your normal banking through.
What you will have to do, however, is answer a few questions. They'll want to know what kind of vehicle you intend to purchase, the amount you want pre-approval for, your income, whether or not you have a trade-in vehicle, etc., to see if you're a good candidate for a loan.
Final Steps & Things To Keep In Mind
If you obtain pre-approval, you'll be good for up to that amount, meaning you can spend less than that, but not more. It's a good step to allow yourself to approach a car dealer with confidence that you'll be able to pay for the car you want. It will help you greatly in negotiating terms with the dealer.
With that, your final step is to get to it and start looking for your new vehicle. With your pre-approval in hand, you might even be able to work out better financing through the dealer if they want your business. Throughout the process, be sure not to succumb to any of the common pitfalls that might cost you extra money, and you should be golden.
Get Your FREE Ebook
DINKS (Dual Income No Kids) Finance focuses on personal finance for couples. While by no means financial experts, we strive to provide readers with new, innovative ways of thinking about finance. Sign up now to get our ebook, "Making Money Tips for Couples" FREE.