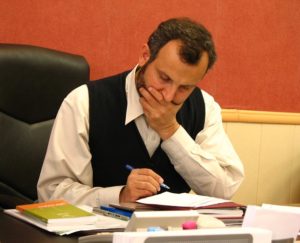 "There are uses to adversity, and they don't reveal themselves until tested. Whether it's… financial hardship…. difficulty can tap unexpected strengths." —  Sonia Sotomayor
I think that it is fairly obvious to assume that we live in exciting, albeit tough times. There is no shadow of a doubt that the current global geopolitical and socio-economic conditions are playing, and will continue to play a significant role in both our political and economic fortunes for a long time. Consequently, I believe that the question that begs is how we survive these challenging times.
Tough, but Fascinating times
The QuoteInvestigator.com notes that "the most fascinating periods in history were filled with tumult and upheaval…[unfortunately] the participants who were living through the momentous changes were probably experiencing trepidation, hunger, and pain."
Notwithstanding the country we live and work in, our budgets are being squeezed by stagnating salaries and rising costs. Apart from the very wealthy global citizens, the rest of humanity has to look at how to trim the fat off our monthly budgets; otherwise, we will end up falling below the breadline.  In the worst case, many people are already living below the breadline.
For this discussion, let us assume that you are already facing the scenario where your salary just does not last until the end of the month, and you have cut as many expenses out of your budget as you can. What is next? What can you do in order to improve the state of your finances?
Ways to generate extra income
Unfortunately, some of us are already at the point where we cannot cut anything else out of our monthly budgets. Consequently, I believe it is better to look for solutions rather than panic. In other words, we need to look at ways to increase our monthly income.
Fortunately, the advent of the internet, as well as its increasing prominence in our daily lives, is making it much easier to generate a supplementary (or even primary) income online. Before we consider different ways to supplement our incomes online, it is vital to investigate all of the possible options thoroughly before diving in headfirst. Having said that, here are a couple of points to consider:
According to Randy Duermyer, affiliate marketing is an option to consider when looking to generate extra income in that it does not require much money to get up and running. However, affiliate marketing is a long-term option. It is not as easy to get up and to run as many "get-rich-quick" schemes advertise. As with many other options, it takes hard work and consistent effort to plan and market your chosen products. Firstly, it is critical to find a range of products that will sell. It is a total waste of time and energy if no one shows any interest in purchasing our offering.
Although trading or investing on the global financial markets can be considered risky venture, I believe it is possible to trade successfully. In order to trade successfully, it is vital to reflect on our trading strategies as well as which online trading partner we should partner with. Brokers such as Lionexo make it their mission to help their clients trade successfully by offering a number of aids to help traders place successful trades.
For example, a brokerage worth their salt will provide a comprehensive centre where new traders can cut their teeth on a demo platform before transitioning to the live platform. Furthermore, they will employ some of the brightest financial analysts in the industry. These analysts spend their time analysing the current status of the financial markets. Furthermore, they interpret complex statistical data and turn it into simple graphs to help us with the task of choosing which underlying assets are the right options for us to trade on.
Final thoughts
The preceding income generating options are just two examples of the many options available on the online space for us all to consider. It should also be noted that a successful secondary business can easily transition itself into a primary income-generation opportunity. Finally, it is critical that we do not shy away from our harsh conditions. I believe that we should see adversity as an opportunity instead!
Get Your FREE Ebook
DINKS (Dual Income No Kids) Finance focuses on personal finance for couples. While by no means financial experts, we strive to provide readers with new, innovative ways of thinking about finance. Sign up now to get our ebook, "Making Money Tips for Couples" FREE.