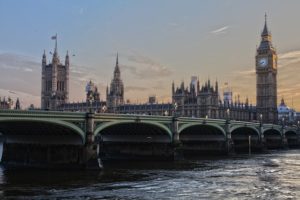 Relocation to any new place is exciting and you can dream about various life opportunities. Moving to the UK is no exception. The UK is a wonderful place to relocate to for both living and working. It is full o friendly neighborhoods whether you are single or family oriented. Work situations are flourishing as well.
If you are planning to move to the UK in 2017, here is a brief guide to get you started:
Living in the UK
You can both buy and rent housing in the UK. However, this may depend on your visa permits; whether you have a residence permit or not.
Buying a house when you have just relocated to the UK may not be possible. However, you can peruse the rental market. The rental market in the UK is much smaller as compared to the continental Europe. Furthermore, larger rental properties that offer good quality are not only difficult to come by but quite expensive at times. The prices may differ according to different areas. For more affordable options, you can select properties in Wales, Scotland, Northern Ireland and north of England. However, prices are quite high in larger cities.
If you can't pay much for the rented property, you may have to find one far from the main city. The further you move, the lower the rent is. In this case, you may have to consider your commute options. As far as commute services are concerned, you will have several options but how much time and distance you are willing to comprise matters. If you have a personal car, you can insure your car temporary with Call Wiser.
Working in the UK
For beginners, you need to have work permit visa. On the other hand, the job market is quite lucrative, especially for those who don't need a work permit. The job market is healthy but most of the growth is centered in the South-East. One of the most important considerations for getting a well-paying and high-end job is to have good English language capabilities. On the other hand, having certain qualification can do you lots of favors in the job market as well.
If you don't have much familiarity with the English language, you can learn and do a part-time job at the same time. The part-time job can help you cover your living expenses. Even with poor English, the UK job market is lucrative enough to fit you in a reasonable place. However, you won't get paid a lot and benefits will be near to none.
Before you plan on relocating to the UK, it is better to complete your research. Your paperwork like the visa and other documents should be complete and in order. If you are planning to live for the long term, it can take some time to get your life in order. However, with the help of friendly UK natives, you can soon find your way back on your feet. If you are working hard, you can easily progress through the rungs of the market to improve your living conditions.
Get Your FREE Ebook
DINKS (Dual Income No Kids) Finance focuses on personal finance for couples. While by no means financial experts, we strive to provide readers with new, innovative ways of thinking about finance. Sign up now to get our ebook, "Making Money Tips for Couples" FREE.