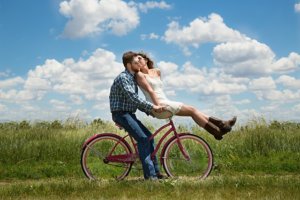 A lot has been said and written about millennials and money and how the financial landscape has changed for them, but if you are in that category the fundamentals haven't really changed in as much that you still need to try and invest for a better financial future.
Here is a look at some simple investment strategies that should help you to accumulate some wealth. There is an overview of age-related saving targets, the subject of risk, and why diversification will help you cope with the ups and downs of investing.
No need to panic just yet
If you have started celebrating birthdays that being with a three, it is not time to panic about your wealth planning strategy just yet, but it is definitely a good time to address the issue.
You may well have read plenty of articles in your twenties about starting as early as possible with your retirement plans if you want to comfortably accumulate enough wealth to be comfortable later on, but there is still an opportunity to build a $1 million pot of cash as a viable target, even in your 30's.
If you have a steady income and a career that is building nicely, it makes a lot of sense to make good use of your 401 (k) options as a starting point.
There is a reasonably generous annual contribution limit of $18,000, which gives you plenty of scope to make healthy contributions if your finances will allow it. The added bonus is that many employers will match your contributions up to a certain level, so you will be creating a tax-efficient retirement pot at a quicker rate if you use this retirement planning vehicle.
For example, If you were earning $50,000 and started your 401 (k) when you were 30, putting 10% of your salary away each year and allowing for pay rises, there is every chance that you could hit that magic $1 million shortly after your 65th birthday.
Dealing with risk
The thing about risk when it comes to investing is that many people have a different level of tolerance and what might seem a perfectly acceptable investment opportunity to you might seem like a major gamble to someone else.
The old adage about the need to speculate to accumulate rings true and the rewards are out there if you can tolerate a reasonable amount of risk when investing your cash.
If you are looking at investing in oil exploration companies, Oil and Energy Investor has some info that might help with your research. Fired up by some potential investment opportunities you can then look at scenarios that are offering possible high rewards but don't come without risk.
If you were in your 50's or 60's and these investments went bad, you would have little or no time to repair the damage. However, if you are in your thirties, you can afford to consider a bit more of a rollercoaster ride with some of your cash, as time is on your side.
If you can stomach a bit of risk it can make a huge difference to your wealth at the end of the day.
Spread your cash
Having addressed risk and return, this brings us nicely onto the topic of diversification.
It is never a good idea to bet it all on black from an investing perspective, regardless of how solid or rewarding you might think something is.
The trick to successful investing is often centered around spreading the risk and putting money into a variety of different opportunities and types of investment. This means you can afford to take a few risks on more volatile stocks, for example, and if the gamble doesn't pay off you have still got money running for you on other riders in the race.
Investment trusts. ETFs and trading in commodities are a few examples of how you can build a diverse portfolio of investments. It can also be difficult to predict which sectors are going to take off and which ones are falling back, which is another reason for diversification, as you are giving yourself a good chance of finding plenty of winners alongside the odd loser or poorly performing investment.
Meek millennials
You may not be that daunted by the subject of investing and are happy to dive in with your money, but it seems that if there is one characteristic that could be financially damaging in the long run, it is the general fear of investing that seems to affect a good number of this generation.
One survey carried out by BlackRock revealed that millennials hold about 70% of their savings in cash and consider stock market investing as too much of a gamble.
If that describes your situation, your wealth creation strategy could well leave you regretting that decision when you reach retirement age.
Shane Otwell encourages everyone to invest and debunks the reasoning that 'it's not for me' or 'I don't have enough money'. He has worked in investment banking for years and has a wealth of information to share.
Get Your FREE Ebook
DINKS (Dual Income No Kids) Finance focuses on personal finance for couples. While by no means financial experts, we strive to provide readers with new, innovative ways of thinking about finance. Sign up now to get our ebook, "Making Money Tips for Couples" FREE.