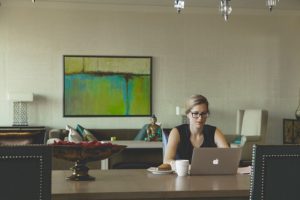 Many DINKS get some or all of their income from small businesses that they own and run. For others, it's a big dream to get started with a project and earn a living doing something they love.
There are certain traits and characteristics that will help the aspiring small business owner to stay adrift, and to eventually become successful in their endeavors. It is my belief that all of these traits can be developed; no one is born ready, and everyone can learn given the right circumstances.
Here are 5 psychological traits that will benefit small business owners:
Passion – Many people believe that successful entrepreneurs are driven by money, and money alone. This is not the case. Money can be a shameless factor in your pursuits, but it cannot be the sole purpose of your business. You will need passion to survive the long hours and rocky roads that will follow. A thirst for knowledge and growth will carry you through the long sleepless nights. If you want to start a business, make sure you love what you do.
Self Control – It is true that business owners are often risk-takers, but they also manage to maintain self control no matter what. Without it there are many perils. You could spend too much, take unnecessary and unprofitable risks based on impulse, or struggle to hold a team together. With it, you will find a consistent and reasonable approach to running your business. Self control will also make you more able to focus well under pressure, a trait needed for many self-made income streams, from poker to professional video gaming.
Patience – Unless you just happen to present an exciting new product to a hungry marketplace, or stumble upon an untapped niche (which is pretty hard to do these days), it is likely that it will take a lot of time and effort to build your business and brand, and to develop relationships with clients and prospects. Over time, if you put in the hours, you will find yourself with valuable long term customers, but first you must show a willingness to grind countless hours.
Creativity – As much as you should try to find consistency in your business, you should also be highly flexible, adaptive and creative. Nothing ever stays the same. It's true in life, and it's true in business. You need to take a bit of a zen approach, and go with the flow. You will be faced with problems that you can't anticipate, and you will have to find creative solutions in order to reduce processes or find new opportunities. Creativity is key.
Balance – I want to end with a personal addition to the list. It might not necessarily help your business to be successful, at least not directly, but finding the right work-life balance is going to help you to maintain your passion and patience. Spend time with your loved ones, and have fun outside of work. That way, you can face the challenges of business with a more upbeat temperament, knowing that the fruits of your labor are worth the effort.
Get Your FREE Ebook
DINKS (Dual Income No Kids) Finance focuses on personal finance for couples. While by no means financial experts, we strive to provide readers with new, innovative ways of thinking about finance. Sign up now to get our ebook, "Making Money Tips for Couples" FREE.