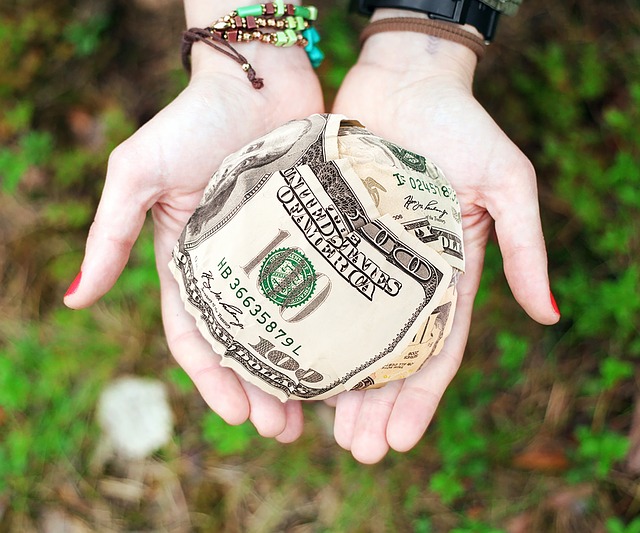 It's better to give than to receive, the old saying goes. And it does feel great to give back to your friends, neighbors and wider community. But what if you can't afford to give much — or any — of your hard-earned money?
That might not matter as much as you'd think. Your name probably won't end up on the side of your city's brand-new library branch or at the top of the honoree list at your local Red Cross chapter's annual donor gala, but you can still make a meaningful impact on the lives of people and institutions with which you interact every day.
"When people hear phrases like 'giving back' or 'community support,' they naturally assume there's a financial ask involved," says Alex Perdikis, a Maryland-based automotive expert who's active in his suburban Washington, D.C. community. "But giving money is not the only way to make a difference in your backyard. If you have time, assets, or expertise to spare, you can make a huge impact with a minimal investment."
Not sure where to allocate your non-monetary contributions in 2017? Start with these five easy and affordable ideas.
Get Involved With Parent Organizations or Local Government
If you're a parent with school-age kids, you spend a lot of time thinking about how to get the best possible shake for your children. Often, that starts on campus. To really make a positive impact in your child's life — and the lives of hundreds of other children who live nearby — consider joining a parent-teacher organization or academic booster group. You'll need to devote just a few hours per month, which should be easily doable given the import of the task.
No kids? No problem. Get involved with your local municipal government or neighborhood association. (Parents are also welcome in local government, natch.) In most cities and towns, there are more open committee seats than warm, willing bodies, and many elected officials (including city council people) run unopposed or nearly so. It's your civic duty, and it's a lot easier than you think.
Become a Coach
Maybe you never made it to the big leagues, but you can help dozens of local kids reach their athletic goals by volunteering (or taking a paid role) as an intramural or club sports coach. And even if none of your charges sign on draft day, you'll have taught them the meaning of good clean fun and kept them out of trouble after school to boot.
Give Blood
Not everyone is comfortable about giving blood. Some faiths and traditions prohibit the practice, in fact. But if your belief system and natural squeamishness don't intervene, and you're not a member of a non-donor class, you can and should give blood often. It's a great way to literally give back to your community — and it could save or improve the life of someone you know.
Start a Tool Lending Library
Got spare, seldom-used tools and equipment lying around? Put those ladders, wet saws, sump pumps and who knows what else to use by starting a tool-lending library and adding your stuff to the pile. Encourage others to do the same, and before you know it, you'll have a burgeoning supply of free-to-use implements for the DIY types among you.
Start a Little Free Library
More concerned with literacy than leverage? Start a Little Free Library on your property. Load it up with age-appropriate old books, invite your neighbors to the kick-off party, and bathe your neighborhood in the warm glow of the written word.
What's your favorite way to give back to your neighbors without breaking your budget?
Get Your FREE Ebook
DINKS (Dual Income No Kids) Finance focuses on personal finance for couples. While by no means financial experts, we strive to provide readers with new, innovative ways of thinking about finance. Sign up now to get our ebook, "Making Money Tips for Couples" FREE.