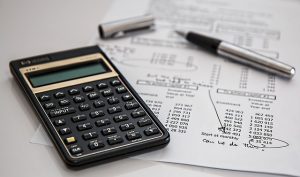 In these tough economic times, many people find it difficult to budget for everyday living, never mind for an unexpected expense. Research from the Office of National Statistics found that one in three people would be unable to pay out for an unexpected car repair or an unexpected bill.
Many people turn to payday loans in the short term to cover these expenses. CreditPoor was established to help people who find themselves in a financial fix, especially those with a poor credit rating. You can find out more about our loans at creditpoor.co.uk to see if we can help you.
Minding your money
Make a budget
It's a good idea to make a monthly budget plan and try to stick to it as much as possible. Most people know how much money they have coming in and going out each month, but sometimes it is tough to keep track. A good idea to stop you going overdrawn is to use your bank's text alert service, which most banks offer now. This lets you know when you have a certain amount left in your account, say £100, so you will avoid going overdrawn. Set direct debits up for payday if possible, so you can clearly see what you have left at your disposal. Even if it looks like you have more left over than you thought, be cautious. Money spent here and there on the odd thing can add up.  At creditpoor.co.uk, we know that sometimes there's just not enough money to last the month, no matter how well you budget, and we are here to help you cope with unexpected expenses.
Try to save
Admittedly, these days, there's not a lot of incentives to save money. You hardly earn any interest on money in the bank and of course, there's always something to spend your money on. Try saving small amounts for the costs that are inevitable; Christmas, car insurance and MOT and the costs associated with your children going back to school for example. You are less likely to miss a small amount and by the time the event comes around, you won't have to stress too much about where the money is coming from. Sometimes, no matter how much you plan, an unexpected event can wipe out your savings, and on these occasions, taking out a payday loan is a good short-term solution. Visit creditpoor.co.uk for more information on how a payday loan can help you if you find yourself in this situation.
Smart spending
These days, few people can afford to spend money without consideration of their budget, but when it comes to buying items, there is a lot of opportunity to compare products and services in terms of price and average costs. So, we can get good deals. But what if there's something we need and we know that our pay won't stretch? A short-term loan might be the answer. At creditpoor.co.uk, we will advise you on the best affordable loan for you to cover the cost of what you need. This is important as it will ensure that you can afford to pay back the loan on time. Not doing so can seriously harm your credit history.
Get Your FREE Ebook
DINKS (Dual Income No Kids) Finance focuses on personal finance for couples. While by no means financial experts, we strive to provide readers with new, innovative ways of thinking about finance. Sign up now to get our ebook, "Making Money Tips for Couples" FREE.