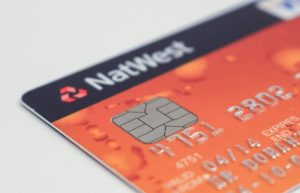 In many cases, the causes for debt are similar and can become acute when an unexpected financial issue occurs such as the loss or reduction in income or unforeseen major expense. Credit card debt or biting off more than one can chew with a high ticket purchase are common debt causes, but perhaps less common debts are odd ball purchases such as a vintage double decker bus and paying for a pub lease on a credit card.
A selection of the more unusual debts
A major UK bank surveyed debtors and received these among a selection of debt causes:
A vintage double decker bus from the 1950s and its restoration.
The purchase of two cane toads (native to Middle America), their vivarium (tank) and accessories.
A father's purchase of a £25,000 houseboat so his daughter could recover in peace and solitude from a traumatic relationship break up.
These are certainly one of the more unusual borrowing requests loans companies such as Avant Credit might be asked to handle.
A US-based lawyer specializing in business and consumer debt advice for clients in and around New York encountered some more unusual debtors who had encountered difficulties in less common ways:
Doting on the daughter
It's one thing indulging the children from time to time but this particular parent spent more than his monthly mortgage and car payments combined on his daughter. These expenses included horse riding lessons to the tune of $2,000 (£1,540) per month.
In explaining how these expenses has caused severe credit card debt, the debtor said he simply "couldn't say no," to his only child.
No self funded wedding
One newly married couple had run up a $75,000 (£58,000) debt on their wedding. They'd expected the generosity of their guests to extend to effectively funding the entire costs of the wedding through their gifts and, unlike many who plan carefully for their nuptials, hadn't set any proper budget.
When it turned out their guests hadn't paid for the wedding it left the newlyweds severely out of pocket.
Financial infidelity
One partner trying to hide injudicious spending from the other isn't entirely uncommon, but one woman went as far as forbidding the lawyer from sending any communications or contacting her at home such was the extent of her debt.
What with maintaining secrecy and having to engage a lawyer, the irony was her debt was escalating all the time.
Property flippers
For a while there was a trend to buy properties in locations such as Las Vegas and Florida and 'flipping' them; selling more or less immediately to make a quick profit. Investors may make some improvements first, but the accent is on selling quickly.
The only problem here is if the property doesn't sell and the speculator hasn't got funds in place to bridge the gap. In the case of the property investors who consulted the debt specialist lawyer, they hadn't got the money in place to weather what became a property slump and stagnating demand. Property flipping is, in any case, more involved than it looks with common errors often made by the less savvy.
They were left with unsold houses where they couldn't afford to service the debt. The key lesson for them was of course to assess the 'downside' risks and ensure they could deal with the eventuality of the property not selling quickly – or at all.
With UK debt around £10,000 per household the purchases of vintage buses and venomous Middle American toads might best be avoided…
If you're looking for ways to get out of debt, whether that debt was ridiculous or not, check out these helpful tips
Tips on Reparing Your Credit
What You Should Do to Get Out of $20K Worth of Credit Card Debt
Three Immediate Actions to Reduce Debt
Get Your FREE Ebook
DINKS (Dual Income No Kids) Finance focuses on personal finance for couples. While by no means financial experts, we strive to provide readers with new, innovative ways of thinking about finance. Sign up now to get our ebook, "Making Money Tips for Couples" FREE.