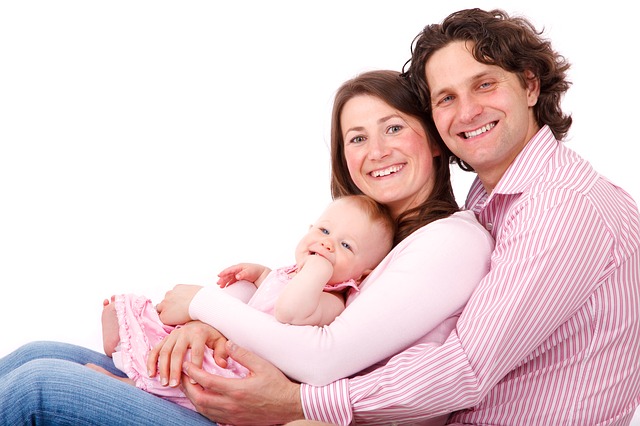 This guest article is sponsored by SelectQuote and was written by fellow blogger, Gretchen Dauzat. All thoughts and opinions are her own.
As Millennials, we have the world at our fingertips. No other generation has the opportunities we have to shop for groceries, books, gifts, etc. We shop and find the best prices and customer service for these items, but we also cannot forget to shop for the most important items we need…insurance.
Many times insurance can be a scary topic to discuss because many of us don't understand it. What do I really need? Do I have too much coverage or not enough? Can I get a better rate somewhere else? The list goes on and on. Every type of insurance is so important in our lives, but one of the most crucial that often gets overlooked is life insurance.
It seems like life insurance is not talked about or considered in a young person's life. Maybe it's because us, millennials, feel like life insurance isn't needed until you are older and have "settled down." And let's face it, many of us don't like to think something is going to happen to us before "it's our time." Regardless of why you haven't considered life insurance now is the time to take matters into your own hands.
When my husband and I got married we read about term life insurance and knew this was the best option for us. Term life insurance is insurance that provides coverage at a fixed rate of payments for a specific amount of time or term, hence term life insurance. If the person that is insured were to pass away the beneficiary of the plan would collect the funds.
What Company Stands Out?
What's important to me is finding a company that specializes in whatever I'm looking for, and SelectQuote is that company for term life insurance. While on SelectQuote's website I found the following items to be so unique caught my attention immediately:
SelectQuote provides unbiased price comparisons of your best rates from highly-rated life insurance companies.
SelectQuote's breakthrough technology has helped streamline what can be a lengthy and involved application process.
Many companies have agents that work off of commission, they make a sale…they get paid. I personally do not like shopping at places like this because I don't feel like they have my best interest at heart. It is so refreshing to know when one speaks to a SelectQuote agent that they work with the customer to get them the best deal.
How To Get The Best Rates
The biggest factors in getting the best rate are the following:
Term – The longer the term the more expensive your policy will be.
Age – The younger you are the lower your premiums will be.
Health – Do you have a good health record and a history of healthy habits? If so, this could save you big bucks here.
Lifestyle – Do you enjoy activities like skydiving, bungee jumping, or traveling the world? If so, be prepared for higher premiums.
Peace of Mind
I was 24 years old when my husband and I got our life insurance. This is one of the best decisions I've ever made. Now, at 29 I have four beautiful children. Having gone through multiple pregnancies in such a short period of time put me at a higher risk than other normal pregnancies. On top of this, my last pregnancy was considered high risk due to having twins. The one thing I had peace of mind about was that my family would be taken care of financially if something were to have happened.
Don't Rule Yourself Out
My husband was 26 in 2011 when we got our life insurance. The previous year when we were planning our wedding we had the biggest shock of all. Cancer. At the age of 25, my husband was diagnosed with thyroid cancer. Thankfully they were able to quickly remove his entire thyroid and confirmed that cancer had not spread. A year later when he applied for life insurance his application was much more in depth. They additionally requested all his medical records that pertained to his thyroid cancer. As my husband pays a much higher premium than me for the same term his story goes to show that many people still get insurance when they have had past illnesses. You will not know what kind of coverage you can get until you apply.
Term life insurance is the best and most affordable way to protect your family. Even if you are in your twenties this is the best time to shop for the best rates. Since term life insurance is based on your age and how healthy you are you can lock yourself in for a 20 or even 30-year term that could give you peace of mind in the future, whatever that may look like.
Get Your FREE Ebook
DINKS (Dual Income No Kids) Finance focuses on personal finance for couples. While by no means financial experts, we strive to provide readers with new, innovative ways of thinking about finance. Sign up now to get our ebook, "Making Money Tips for Couples" FREE.