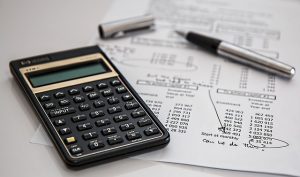 An external audit? Aren't official audits already enough trouble?
True enough, as a businessman, external audits could seem a needless and quite expensive luxury which won't avail anything at all. Furthermore, a private company is not required to present an external review of its financial status.
Still, do not hasten to reject the whole idea, at least before taking into account some rather interesting clues as to why an external audit isn't such a bad idea after all.
External audits bring out internal controls flaws.
Internal flaws in a company's financial control consist a "significant deficiency" that could easily result in elevated chances of misrepresenting the business's financial status. This deficiency is easily diminished by external audits.
An external audit always checks and confirms whether a business's financial information is indeed accurate, but also goes beyond that. It verifies whether the procedure used to present and gather the financial data has adequate internal controls that lessen the risk of misreporting or defrauding. Reviewing internal controls actually involves a careful examination of the paperwork trail of all financial documentation, of the financial systems that are implemented and the distinction of the responsibilities of all staff members that use and manage financial information.
External audit services add reliability to your Financial Statements.
This point deserves your attention. A financial statement that has successfully passed an external audit and has been confirmed as accurate is considered far more credible and dependable by marketers than financial statements that are solely checked by the company itself. Find out more about auditing in Cyprus.
That is why lenders, investors and prospective partners or clients frequently ask for an external audit of a company's financial statements prior to deciding whether to invest or collaborate with a company. An objective and impartial audit of the company's financial statements breathes an air of credibility to all interested parts by reassuring they are accurate and that there is no intention by any part to cook up the data in order to deceive lenders or investors.
Impartial counsel from highly qualified audit services agencies.
An external audit is everything but simple and it could never be performed by underskilled or inexperienced professionals.
The person undertaking the task of performing an external auditing service is always highly qualified and specialized to ameliorate and upgrade the whole procedure by which a company processes and reports its financial information, aiming at diminishing the chances of a misrepresented economic condition.
The external auditor is unbiased and his or her judgment cannot be colored by personal interests or preferences. Inside a company, factors such as personal relationships, favoritism or other situations can cause treacherous circumstances that could inflame errors or deficiencies.
Sometimes, the company itself may, for different reasons, hinder any upgrading and improvement of its data processing. Usually this policy is just an unconscious reaction to innovation and change. On the other hand, the external auditor earnestly tries to find some room for innovation and improve a company's procedures.
Finally, you might want to explore different options for your business when it comes to external audit. Other countries can offer more lucrative benefits on auditing, such as Cyprus. The country is well-known for its high standards in auditing and its low corporate taxes.
Get Your FREE Ebook
DINKS (Dual Income No Kids) Finance focuses on personal finance for couples. While by no means financial experts, we strive to provide readers with new, innovative ways of thinking about finance. Sign up now to get our ebook, "Making Money Tips for Couples" FREE.