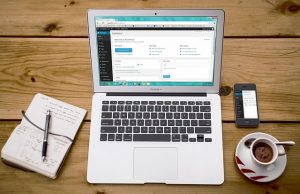 So you've decided to become an affiliate marketer. You've got some spare time on your hands, and the drive to establish a flow of passive income. Perhaps you've already read an introduction to what affiliate marketing will entail, and already know a thing or two about building a website. The questions remains, however – what niche will you go into? Choosing the right niche can have a huge impact on your income, and there are a lot of things to keep in mind when making that important decision. 
Choose a niche you're familiar with
Whether it be from years of experience working within the industry, or a die-hard passion for said industry – being familiar with the products and markets on which you want to focus will make your affiliate business much more likely to succeed. Being knowledgeable about the industry is a plus for obvious reasons – you can market with confidence, keep a keen eye on industry developments, and use expert insight on which other affiliate marketers might be missing out. If you don't in fact know much about your preferred industry, then you'll have to at least be willing to learn. Let's say you're new to the travel and hospitality industry, but have a burning passion for globetrotting – your interest will keep you motivated to educate yourself and continue working on your affiliate business (always a bonus!).
Think about your target market
That being said, if your passion happens to be something obscure and relatively unknown, and you genuinely intend to make a decent supplementary income on affiliate marketing, then maybe you should try combining your interest with a niche that is more accessible. Striking a midground between a niche that is not too specific, and yet not too generalized (i.e. has too much competition) can be tricky but is key to getting a foot in the affiliate game.
Also think about your target audience's buyer trends. Is this an ever-green niche, or a temporary fad? If you are an affiliate marketer focused on Christmas decorations, then you can count on the vast majority of your conversions happening in the weeks counting up until Christmas. The rest of the year will be underwhelming for your income.
If you're unsure about the profitability of a particular niche and the keywords which you intend to target, you can head over to Google and do some research. Do keywords relevant to your niche pop up consistently in Google News or Google Trends? If you are an Affilorama member, do some keyword research with the free AffiloTools. This will let you see the niche-associated phrases and terms which get most searches, and the frequency with which they are searched. If you can see that there are at least ten keywords or terms related to your niche that consistently have several thousands of searches each month, then this is a good sign that your preferred niche is profitable.
See what affiliate networks have to offer
You could focus on the most profitable niche in the world, but unless you get a fair cut of the money then it (literally!) won't pay off. If you're using one of the larger affiliate networks, such as Clickbank, then you can generally see how well certain niches are performing – and the percentage of profit marketers receive for helping sell specific products and services. Clickbank measures the selling power of a particular product or niche by what they call 'gravity'. Products with a gravity of 30+ are generally safe, as this indicates they have sold well in the past. Make sure your niche has plenty of these 30+ products and services to match your keywords before committing to it.
Consider your form of marketing
What marketing methods will you be using? If you've got a flair for writing and want to include affiliate links in some comprehensive and honest reviews, then consider the fact that you might need to invest time and money in actually trying out the products you are marketing. This might be possible (and even ideal) when it comes to products like makeup or pet accessories…but what about when it comes to expensive lawnmowers, or lengthy online courses? In some niches, heartfelt reviews might not be possible, and you should therefore not bank on being able to build a reputable site based on such content.
Sometimes there are legal restrictions as to the advertising methods you can employ in certain markets. Whilst being an affiliate to online poker rooms can be profitable because the market is big, your advertising platforms are limited in that playing online poker for real money is only legal in three US states and your advertising will therefore be limited to those areas. With many niches, FTC applies guidelines by which you need to be aware and abide. For example, sites in some niches will require you to follow certain rules regarding tracking cookies and advertising – niches focused on children's toys, for instance, or sensitive subjects such as products designed to help addiction recovery. In other words, the niche you choose should match the form of marketing you intend on employing.
Consider advantages and disadvantages to your niche
If you're serious about affiliate marketing, you need to conduct thorough research on both your niche and general best affiliate marketing practise. Talk to others on forums and find out what they consider to be the unique advantages and disadvantages to the niche in which you are interested. List pros and cons to the industry, and settle with your niche only when you feel you have a realistic grasp over its downsides and upsides – and a good sense of what to expect in terms of benefits and obstacles.
These are some things to think about before venturing in the world of niche marketing. Of course, creating a niche site isn't the only way to become a successful affiliate marketer, but focusing on one niche will help form a sense of clarity in your business, and probably result in a higher conversion rate. Choosing your niche is only half the work however. Next up, it's time to decide on which products will make it to your site…
Get Your FREE Ebook
DINKS (Dual Income No Kids) Finance focuses on personal finance for couples. While by no means financial experts, we strive to provide readers with new, innovative ways of thinking about finance. Sign up now to get our ebook, "Making Money Tips for Couples" FREE.