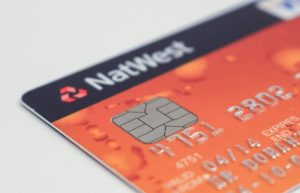 A number of credit card users refrain from increasing their credit limit as they stand the risk of spending more than what they can repay. However, there are a few advantages of increasing your credit limit if you know how to manage your credit card efficiently. All you need to do is to ascertain your financial obligations and get the true picture of your financial situation.
Consider a few of the advantages of extending your credit limit:
Lowers the ratio of credit utilization:
Credit utilization ratio is the proportion of your credit that's actually utilized against your entire available credit limit. Provided your credit card is used consistently, your credit utilization ratio is bound to drop automatically when your credit limit falls. Your credit utilization ratio is likely to reach 20% from an earlier 30% when your credit card usage remains consistent and your credit limit is extended from by about 50%. Being lesser credit hungry is proven by a lower credit utilization ratio. It even proves that you're not likely to borrow and spend beyond your financial strength. So, your credit score is bound to be increased very soon. Your credit utilization ratio should be restricted to 30%.
Enables purchase of big tickets: Extending your credit limit enables you to utilize your credit card for buying big tickets. It provides you an opportunity to earn cash back discounts or reward points with each deal. With these offers, banks give the opportunity of converting dues to Easy Monthly Installments. Again, for availing these installments, you'll need to submit little or no documentation. Like that of lenders offering fast loans and other forms of credit, there are a few lenders that provide holiday periods with zero-interest payment following transactions worth higher volumes. Thus, it enables you to share your repayment over a larger span of time.
Provides more reward points:
A higher credit card limit enables you to do more transactions with your credit card. It provides you an opportunity to check out more cash-back offers, obtain additional discounts and fetch more reward points.
Helps in avoiding the risk of using multiple credit cards:
For those of you who use multiple credit cards, it often poses a risk in keeping track of your passwords, outstanding balances, due dates and PINs. You'll stand the risk of missing out your payments or forgetting your due dates. You'll save yourself all of these hassles when you find a higher credit limit on a single credit card.
Helps in pulling out of emergencies:
Most of you will choose options like debt funds, fixed deposits or savings accounts for keeping your funds for emergencies. Credit cards are more advantageous as you can't withdraw money from debt funds or fixed deposit accounts on public holidays. You won't even be able to draw funds beyond your ATM withdrawal limits when it comes to your savings accounts. Again, you might experience a certain financial crisis when you don't have sufficient funds to deal with the situation. Your extended credit limit will be of much help under such circumstances.
In case you fail to pay back your loan amount or prove to be some impulsive spender, then each of these benefits are likely to be nullified. You might start suffering from a poor financial health. Remember, that it doesn't take much time to walk under a debt burden, but it takes a lot to pull out of it. Budgeting helps you to spend wisely and save much of your hard earned money. In order to improve your financial situation, you must remember the facts mentioned above and draw your budget accordingly.
Get Your FREE Ebook
DINKS (Dual Income No Kids) Finance focuses on personal finance for couples. While by no means financial experts, we strive to provide readers with new, innovative ways of thinking about finance. Sign up now to get our ebook, "Making Money Tips for Couples" FREE.