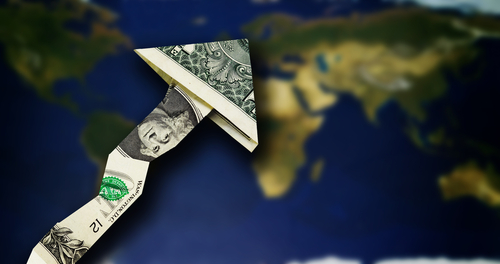 Before you can ever make your fortune with forex, you need a broker. Here is what to look for in a forex broker so you end up making the most money possible with little-to-no problems.
A Quality Forex Trading Platform
We're putting this one first because it's simply nonnegotiable. It doesn't matter what a forex broker has going for it; if they can't offer a trading platform that allows you to reach your potential than you're literally losing money by working with them.
There's no one platform that will work best for everyone, so you'll need to consider your personal preferences. For example, you'll have to choose between an online forex broker platform and one you download to your computer. Are you at a point where you need something straightforward or are you ready for some useful bells and whistles?
The list goes on and on. Rest assured there is a forex trading platform for everyone, though.
A Reputation for Customer Support
A great forex trading platform is a good start, but it's not enough. Even if you've been trading for years and are confident you'll never need help, like any good investor, you need to prepare for unlikely events.
Keep in mind that customer support isn't just about getting you set up or figuring out how to access your account – though those two things are definitely important. Imagine a scenario where your forex trading platform freezes for some reason. Maybe you were in the middle of executing a trade. Maybe you were just about to. Whatever the case, you're going to need help right away, which is why customer support is so important.
Leverage Amounts
Most forex brokers will offer some help with your trades. This is known as leverage. For example, if your forex broker offers you 50:1 leverage and you have $1,000 in your account, you can trade as if you have $50,000.
Obviously, this aspect is going to make a big difference where your potential for profit is concerned. At the same time, as you can probably imagine, this is a loan, not a gift. If your trade didn't work out like you had hoped, your forex broker is going to come calling.
This is why leverage may not be something you look for in a forex broker. While most experienced traders make use of leverage, if you're newer, it might be best to wait so you don't get yourself in trouble.
Commissions and Spreads
The next thing you'll want to consider about a potential forex broker is how much they charge. None of them charge a flat rate, but instead profit from commissions and spreads.
Those who make money from commissions will generally charge a certain percentage of the spread (the difference between the ask price and the bid you put in for a forex pair).
Other forex brokers don't charge any commission. They make their money from the spread instead. It might be a fixed spread (e.g. three pips) or it may be variable depending on the volatility of the market.
Usually, you'll find that forex brokers keep tighter spreads on EUR/USD, GBP/USD and other popular pairs whereas more thinly-traded pairs will have larger ones.
Currency Pairs Offered
Speaking of which, check to see which pairs a forex broker offers before opening an account. Popular pairs like the two we just listed are almost always going to be supported, but if you like more niche versions, it's important you confirm your preference will be available.
Deposit and Withdrawal Policy
Finally, forex brokers demand certain minimum amounts to open an account. However, you'll also want to take a closer look to see what it will take to get your money out too. There can be some surprising fine print involved.
Don't make the mistake of rushing into selecting a forex broker. This decision will have a huge impact on your ability to profit from trading, so be sure to consider the six above factors carefully.
For more information:
https://twitter.com/THEVINCICM
https://www.facebook.com/VINCICMcom-995849997129718/
Get Your FREE Ebook
DINKS (Dual Income No Kids) Finance focuses on personal finance for couples. While by no means financial experts, we strive to provide readers with new, innovative ways of thinking about finance. Sign up now to get our ebook, "Making Money Tips for Couples" FREE.