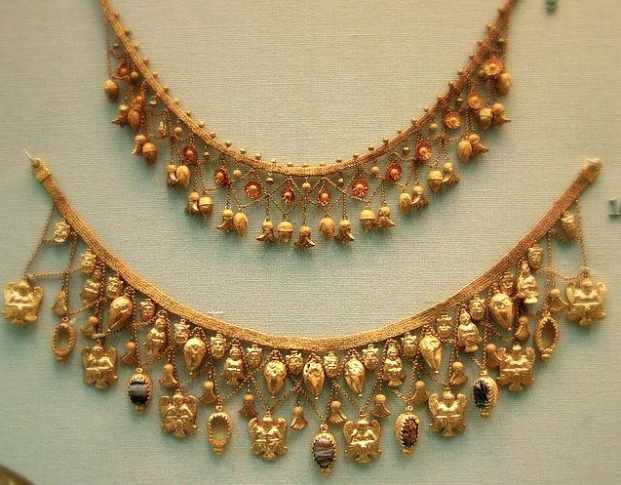 The prices of gold changes every day, therefore, it is important that you conduct proper research, before committing to a single dealer. If you are new to the business of pawing and you are not sure about how the process works, here are few do's and don'ts that you should consider. 
Do remember this is scrap gold 
You should always remember that you are selling scrap. That necklace might have belonged to your lovely grandmother, or even your girlfriend living abroad. However, to the buyer, this is just a piece of necklace, like any other. They are just interested in finding out whether the gold in the necklace is worth a purchase. Most pawn shops buy broken or old gold, to melt it down later. With that in mind, you will be able to sell your scrap gold without very high expectations. 
Don't just send it to anyone
There are some pawn shops that require you to send the scrap item in advance, so that they can do an evaluation. However, this industry is highly unregulated. There are several unscrupulous players in the industry, who are out there to rip you off. Ask around or even check for online reviews, in order to find reliable pawn shops in Melbourne. 
Don't send medals or gold coins 
If you have gold medals or gold coins stashed away somewhere, don't send them as scrap gold. They can fetch a higher price, than what you will normally get if you auction them as scrap. Instead of taking them to a certain buyer, the best place to sell them is a pawn shop that also acts as a bullion dealer. There are several gold shops in town, therefore, do your homework well and you will get some good cash. 
Do check its value first 
You should determine the value before you have sent the package. You will definitely end up with a raw deal. If you want to find a reliable pawn shop, the best thing to do is first determine the carat of your items. The carat will then indicate purity as well as weight. The best way to go around this is to ask a local pawn dealer to do this for you. As this happens, ask for a price quote, so that you can know what to expect.
Don't send gemstones with jewelry
The stones might be worth more than the scrap gold that you want to dispose off. However, the pawn dealer will only pay for the gold, and you will never get your gemstones back. This means that if a gold ring has a stone, you should find a way of removing the rock first before sending it to a postal gold site. Consult with a jeweller first, to identify the value of the gemstones. If it is faux diamond or tiny chips, then you can send it anyway. 
Conclusion 
Dealing with pawnbrokers can be a real challenge, especially if you have never done it before. The good thing about them is speed. If you need fast cash, they are the best option. 
Get Your FREE Ebook
DINKS (Dual Income No Kids) Finance focuses on personal finance for couples. While by no means financial experts, we strive to provide readers with new, innovative ways of thinking about finance. Sign up now to get our ebook, "Making Money Tips for Couples" FREE.