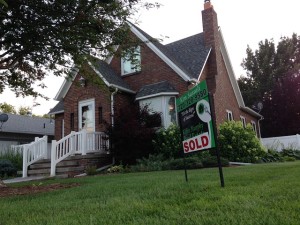 Debt of any kind can have a negative impact on one's psychology and overall levels of stress. Even homeowners who are holding their heads well above water may feel the burden of their mortgage pulling them under from time to time. When you consider how much interest you'll pay on even a modest home loan, you'll have plenty of incentive to severe the tie between you and your mortgage. This may seem like a daunting prospect, but paying off your home loan early is easier than you may think.
The market will dictate a lot of your options, so it's important to stay abreast of trends. Home loans in Sydney often use variable interest rates, which means they can fluctuate based on the economy, and are also at the bank's discretion to lower or raise. Low interest rates mean that owners can take advantage of refinancing options that offer more attractive terms than their current arrangements. Lenders also have to introduce new mortgage products to stay competitive, so by keeping informed of what the market is offering, you can negotiate a better deal for yourself.
When rates are low, you should look into refinancing options. You can seize the opportunity by refinancing to a lower rate and negotiating with your lender to match their competitor's current rates. There's also the option to shorten the term of your loan. Shortening the term may not have a noticeable impact on your monthly payment – you may only pay $100 more per month – but you can reduce your term by 10 years or more.
If you put lump sums towards the principal of your loan early on, you'll be paying interest on a smaller amount down the road, thus reducing how much you spend on interest overall.  The easiest way to bring down the principal is by throwing as much money as you can at your mortgage in the early days. Any unexpected or additional income should be used for this purpose, for example wedding gifts, work bonuses, tax refunds, etc., so long as your lender doesn't charge a pre-payment penalty.
Increase the Frequency of Payments 
Instead of a monthly payment, consider making a bi-weekly payment if your financial institution will allow it. There are 12 months in a year, but 26 fortnights, so while the extra 1 month payment may not seem like much per year, when you add these up over a 15 year period and assume a monthly payment of $2,000, that's an extra $30,000 towards your loan.
If you have debt besides your home loan, have you considered consolidating those debts into one lower interest payment? If you owe small sums that carry high interest rates, you'll save in the long run by dedicating your finances to paying those off quickly, so that you can focus on your home loan.
Get the Household on Board
There's no reason that a mortgage has to be the primary responsibility of the breadwinners if multiple people live in the home. This doesn't mean your kids or dependents have to contribute financially, but it can be fun to have them involved in reaching your goal. When you start cutting down on expenditures, they'll be more understanding, and they may even have some creative solutions of their own!
While it may take some re-arranging and careful planning, it is possible for anyone to pay their home loan off early. A little extra effort can mean that you're ready to cash out sooner than expected, so you can rededicate your finances to savings and retirement.
Get Your FREE Ebook
DINKS (Dual Income No Kids) Finance focuses on personal finance for couples. While by no means financial experts, we strive to provide readers with new, innovative ways of thinking about finance. Sign up now to get our ebook, "Making Money Tips for Couples" FREE.