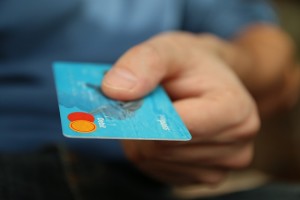 If you own your business or are considering starting one, credit card transactions are a major part of running a business. While you always have the option not to accept credit cards, most customers have come to expect this as part of their shopping experience. Once you've decided whether to accept credit cards, it gets complicated, especially for high-risk merchants.
Customer Convenience
Your customers don't want to be hassled during their shopping experience. If people don't have cash on them, they likely will be annoyed to have to find the nearest ATM and pay the fees if necessary to take cash out. Accepting all forms of payment offers customers the most convenient shopping experience, which they will certainly appreciate.
Online Opportunities
If you ever plan on taking your business online, it is essential that you take credit cards. Most people won't go through the trouble of mailing in a check to pay for a purchase.
Revenue and Customers
If people are walking by your store but don't have cash, they probably won't even bother going in unless you take credit cards. If customers have a limited amount of money on hand, which most people do, they will be hindered in how much they can buy. You will probably see fewer impulse purchases or major purchases from customers if you don't accept credit cards, which allow a relatively limitless shopping experience for those customers. When you accept credit cards, you open your business to more customers and more revenue.
High-Risk Merchants
If your business sells items or services that are considered high risk, you may have trouble finding a company that will handle your credit card processing. Online gambling, adult entertainment, E-cigarettes, and credit repair companies all fall under the high-risk merchant category. If your business also has a high fraud rate for credit cards, it's not only an annoyance to you, it's a red flag for companies that handle the processing. Fortunately, high-risk merchant account providers are available that process credit card transactions.
Processing Charges
While accepting credit cards is great for customers, it's not all great news for merchants. When you accept credit cards, you have to pay a processing charge for every charge. That cost may come in the form of a percentage, a set amount, or even both. That's why many businesses require a minimum purchase to accept credit cards. These swipe charges often vary between the types of cards as well. American Express is known for charging a higher swipe fee to businesses than its Visa and MasterCard counterparts, which is why many companies are hesitant to accept American Express.
If you sell high-ticket items, then accepting credit cards is usually expected and smart business practice. If you sell lower-priced items, then you have more of a choice, although you may lose customers by not accepting credit cards. Fortunately, you can find businesses that work with merchants to make this process easier.
Get Your FREE Ebook
DINKS (Dual Income No Kids) Finance focuses on personal finance for couples. While by no means financial experts, we strive to provide readers with new, innovative ways of thinking about finance. Sign up now to get our ebook, "Making Money Tips for Couples" FREE.