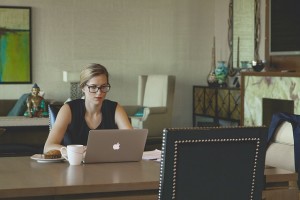 Online loans offer business owners a tool like no other, providing three distinct advantages over other types of financing. Discover three reasons your business needs an online loan today.
Online loans appeal to business owners vs. other types of financing is the sheer convenience of being able to apply online and complete the application process quickly. When business owners opt for online loans, they aren't just choosing a fast application and approval process. There are three distinct advantages online loans offer business owners that most other forms of financing can't match.
The 3 Advantages that Set Online Loans Apart from Other Business Financing Tools
Speed
While it would be comforting to think that as a business owner you're going to have ample warning and time to prepare for expenses or take advantage of emerging growth opportunities, it's simply not always the case. You won't have time to wait weeks while bank underwriters consider the credit-worthiness of your company or in order to look for investors. Sometimes the speed by which you can apply for and obtain working capital makes online loans the best option for your business.
Some examples of the unforeseen challenges and opportunities that could preclude the need for your business to get access to additional working capital on short notice include:
Repairing or replacing equipment
Making unplanned facility repairs
Paying for cleanup, repairs and maintenance needed after storms or natural disasters
Meeting payroll during a low cash flow cycle
Buying out a competitor going out of business
Ramping up marketing in response to new competition
Adding new products or services in response to customer demand
Flexibility
Flexibility is another advantage online loans provide over many other forms of financing. Investors and lenders will often want to know, in advance, exactly how all funds will be allocated. Online loans don't come with these kinds of strings attached.
Once qualified and approved for an amount, as the business owner you have the power to apply funds where and when you think it's best for your business. This kind of flexibility can even mean you are able to accomplish multiple projects, instead of being limited in both the amount of working capital available in other forms of financing, and the scrutiny which may be applied to use of funds.
Flexibility can be a big advantage for business owners, especially in using the financing offered by online loans to build a bridge from a time of lower cash flow to a period of increased revenues; such as:
Stocking up on inventory before the busy season starts
Hiring and on-boarding seasonal staff – for both retail and seasonal businesses
Adding new products or services
Expanding your business footprint by increasing your facility's square footage or adding new locations
Power
Ultimately, having access to the working capital online loans can make available to your business on short notice, to use at your discretion, gives your business buying power. You can leverage this power to complete projects that help your business grow, sustain it during cyclical or seasonal lulls, meet unexpected expenses and minimize associated business disruptions, gain competitive advantages, take full advantage of supplier's early-pay discounts, expand, add new products or services and much more.
When we think of business loans, it's often startup financing that comes to mind. But the natural highs and lows that are part of every business story mean that there could be many times over the course of running your business when financing will enable your business maintain its position during a cyclical lull or grow when the opportunity presents itself. When the time is right, using online loans could be the ideal option to help you grow your business more quickly.
Get Your FREE Ebook
DINKS (Dual Income No Kids) Finance focuses on personal finance for couples. While by no means financial experts, we strive to provide readers with new, innovative ways of thinking about finance. Sign up now to get our ebook, "Making Money Tips for Couples" FREE.