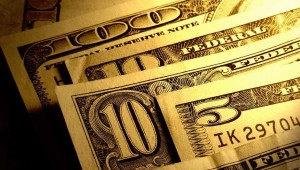 Personal banking or private banking, is perhaps the form of banking today that closest resembles the look, feel and function of the first banks and the conception of the banking system in tenth century Italy. Personal banking entails offering the suite of retail banking services to a client; including savings deposits, credit facilities, safety deposit facilities etc. as well as offering services geared towards High Net worth Individuals (HNWI). Clients with as little as fifty thousand (50,000.) in investable assets, but to really access and make the most of the services of a private banker, clients typically need to have closer to five hundred thousand (500,000.) as the extra services involved with personal banking are associated with real estate, wealth management, investment for growth of assets, retirement funding and estate division. With larger asset bases, clients will have fewer liquidity issues and can also seek to make larger investments with fewer qualms.
The first banks dealt exclusively with the wealthiest families for centuries, advising on how to invest and grow wealth, how to divide estates upon deaths and handled day to day banking matters.
Personal banking clients are those high net worth individuals who are in need of sound financial advice to aid them in first maintaining their assets, then growing their assets and finally preparing their assets to be passed on to their designated heirs after passing. High net worth individuals are finding more and more that personal banking advice from experts is a necessary expense and comes with the territory of being wealthy. This is especially crucial when wealth is acquired through means other than oneself being a financial/investment genius. The media is riddled with both successes and failures of many popular individuals whose wealth derived from talents in athletics or sports. The cases of basketball stars Shaquille O'Neal and Allen Iverson are polar opposites in terms of wealth management and investment. Both enjoyed spectacular and lucrative careers in the NBA, adorned with clothing, apparel and the holy grail of sneaker endorsements as well as astronomical salaries from their respective teams. After glittering careers and the lights going out, O'Neal has managed to maintain his wealth through a series of smart, managed investments, growing it modestly. Iverson has since filed for bankruptcy and is nowhere in the region of the wealthy he enjoyed while an NBA player. This is a sharp lesson to all of us who have the assets but may not be sure of the best ways to manage and grow them.
Personal Banking with Cathedral Investment Bank
They at Cathedral Investment Bank, through our Private Global Banking, are best suited to provide our clients with all the Wealth Management services they need to make the most efficient use of their assets. They operate in thirty five (35) different countries worldwide and have expertise in the various jurisdictions in which they operate. They offer flexibility and a global outlook on investment and wealth management. Our experts give the premium advice on investments, financial planning, and tax planning, ongoing investment monitoring and performance appraisals. Our professionals are versed with the latest technology, and with our global base, they are best placed to take care of our clients and their assets.
Contact us today, so they can advise which services are offered in any particular jurisdiction. Armed with that information, they can begin to build a portfolio that puts high value assets to work, with a list of global partners to spur growth and minimise risk. Assets invested with Cathedral Bank, whether fixed or variable funds or equities, have been rated internationally as one of the most stable. Stability is key to asset management and growth. Thirty five locations worldwide make Cathedral Investment Bank easy to find in any hemisphere.
What Is Wealth Management?
Wealth Management is the combination of professional, technical and financial services from several sources to one. Typically this is one source is a person, the wealth manager, who provides advice on diverse issues such as Investment Counselling on Real Estates and Personal Properties, Tax and Estate Tax Counselling, Investment Banking, Corporate Finance and Wealth Banking. The wealth manager sits with you, the client and a discussion regarding financial situation currently, goals for the future regards finance and the financial situation, current use of assets, goals for future use of assets, retirement funding, comfort with risk and levels of risk and dispersal of assets upon demise. The wealth manager builds a portfolio and plan of investment vehicles based on the client's needs, wants, financial situation and the options available based on risk. Regular meetings are held for updates, analyses, progress reporting and rebalance of the portfolio. Further levels of investment may be determined upon, diversification of investments, or changes to investments as changes to the client's needs arise. Ideally the wealth manager stays with the clients throughout their lifetime, advising on short, medium and long term financial matters. Cathedral Investment Bank provides access to the best wealth managers available, backed with years of professional experience, cutting edge technology and expertise.
Why Get Investment Counselling On Real Estate and Personal Property?
Most people, when they think of investment in real estate, do not think much further than their own homes. For the wealthy client, investment in real estate takes on more complex meanings. Wealthy investors may want to review their options regarding one of several types of income generating real estate. Real estate is classed as an alternative form of investment and has the effect of diversifying the client's investment portfolio as well as lowering risk levels. Income producing real estate can be classed under four (4) broad headings:
Retail Property- Typically these are visible, enclosed, single or multi tenant buildings, housing varied retail outlets. Shopping malls are an excellent example of this type of real estate. Visibility and location are paramount to attracting the right tenants for this type of real estate investment.
Office Property- These are considered to be the top of the pile in terms of real estate to invest in. Located in downtown areas with high visibility and high commercial rents. This type of investment is heavily influenced by the job climate as no demand for white collar jobs means no great demand for office spaces. High maintenance costs are also associated with this type of investment.
Industrial Property- Buildings used for warehousing, distribution, research and development and manufacturing. These are considered a staple of real estate investment portfolios with low investment costs, low maintenance costs and steady yields unaffected by as many conditions as other forms of real estate investment.
Multi Family Residential Property- Apartments, condominiums and other residential type buildings come in this category. Always a favourite with investors due to resistance to changes in financial climates.
This is just the tip of the iceberg when it comes to real estate investment. Contact us at Cathedral Investment Bank so theycan begin to enlighten upon the world of real estate investment.
Tax and Estate Tax Counselling.
Wealthy individuals are always mindful of their tax situations. Whether taxes levied against revenues or taxes on assets, wealthy individuals make great efforts to avoid paying unnecessary taxes and to pay as much as is legally necessary, not a penny more. Especially high taxes, known as estate taxes, are associated with one's estate and the passing of said estate after the death of asset/estate holders. Estate taxes are levied on assets bequeathed to heirs after the death or incapacitation of the holder and are calculated based on the value of the assets/estate, provided the value exceeds a set exclusion limit. Estate planning is a standard part of any wealth management portfolio and an important part of any wealth manager's job is to see that possibly astronomical estate taxes are kept to a minimum. Estate in this, financial, sense refers to all the assets of an individual, including properties, art collections, investments, insurances and any other assets and entitlements. For an especially wealthy individual or family, an estate and the possible taxes levied against it after the passing of a matriarch or patriarch can be quite disheartening. Theymust all pay our taxes, but with Cathedral Investment bank, our clients pay only the taxable amounts they need to pay and are guided and guarded against over taxing their assets. Contact us; with our worldwide expertise; theywill devise the correct tax schedule to suit any jurisdiction.
Investment Banking
Investment banking and investment banks, involve the creation of capital for large entities such as corporations and governments. The investment bank facilitates the creation of capital through the issuance, sale, resale and investment of securities. Investment banks are usually subsidiaries of larger banking institutions and broadly speaking deal with complicated financial transactions for high value amounts. These transactions almost always involve the sale of securities and mergers of assets. Investment bankers, the people who handle individual investment banking portfolios, are regarded as the sharpest in the field, with the ability to simultaneously understand, anticipate and predict several markets. Theyat Cathedral Investment Bank are waiting to speak to you, regarding potential investment opportunities. Theyoperate globally and have an international clientele, enabling us to reach opportunities in a wide section of markets. Our top investment bankers have access to the latest in the field technology to assess risks and provide you with quality investment banking advice.
Corporate Finance
If wealth is derived from business; owning or controlling the revenue/profits of a corporation, then this is a clear example of corporate finance. Corporate finance is a field of finance that deals with the guidance of the management of the corporation, with the goal of increasing shareholder value. Corporate financiers guide corporations on crucial allocations of capital, revenue and profit during different stages of the growth and life cycle of the corporation. The balance between investment for growth and pay-out to shareholders is maintained through corporate finance. Our advice at Cathedral Investment Bank is golden.
The Stock Market and its Many Moods
There is an entire school of psychological learning devoted to the study of markets and their prediction and analyses. Known as Behavioural Finance, analysts have compiled a well of data that yields the following premises. First is that market behaviour is largely mercurial and the drivers range from inflation to information. Secondly, it is difficult to predict sudden changes, positive or negative and adequately predict when changes will reverse or conclude. Careful analyses and more than a little bit of luck is required of brokers if they are to make the best decisions regarding the trading of securities. It is important for clients to have the best market advice, as staying ahead of trends, knowing how long to ride out spikes, dips and other changes in the markets, knowing when to invest in emerging securities are all essential pieces of advice to seek before venturing large sums of capital in money markets. Securities, both variable and fixed, managed by Cathedral Investment Bank are rated internationally as some of the most stable, our experts time after time accurately assess and predict the correct course of action.
Cathedral Investment Bank is Top Choice
As leader in the field of personal finance, theyat Cathedral Investment bank are fully staffed with experienced professionals to assist clients in the multitude of decisions regarding personal wealth. Investment vehicles, estate plans, stock market analysis and taxation concerns. Theywill use the very best tools and technology to fully assess any financial situation and develop a plan that is perfect for any ones financial goals.
Get Your FREE Ebook
DINKS (Dual Income No Kids) Finance focuses on personal finance for couples. While by no means financial experts, we strive to provide readers with new, innovative ways of thinking about finance. Sign up now to get our ebook, "Making Money Tips for Couples" FREE.