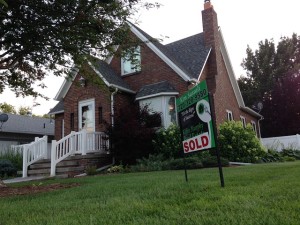 Whether you decide to move out of your home, or you have to because you get a new job or you relocate for other reasons, you may be wondering whether the best option is to sell it or rent it. There are advantages of both options, so here is a guide to the pros and cons so you can decide which is the best option for you.
Why Sell It?
Selling your home is often the most obvious thing to do when you need to move. You may have to sell it in order to use the money from the sale to buy a new property. After all, many people cannot afford to buy a second property.
The money from your property would then allow you to invest in a new property, perhaps even the home of your dreams that you might be able to find using a company like Excel Homes.
By selling your home, you won't have to deal with any of the issues that come with looking after it. Renting a property comes with a lot of work and maintenance costs, and you may simply not want the hassle of this.
Why Rent It?
The main benefit of renting is that you get to keep your house and generate a regular income from it. It can be a good option if you are only moving for a temporary period of time, such as if you have been given a temporary job somewhere, and you want to have the option of moving back home.
As well as making a regular income from it, your property may also go up in value. If you do not have to sell it, you may find that it makes more sense to keep it as an investment. You should find out some more about the market and property prices before you make a decision. No one knows for sure what will happen with prices, but it's well worth getting some expert advice on what is likely to happen.
Things to Consider
Even if you want to rent your current home, you may not be able to rent it if your mortgage lender stipulates that you cannot. Some allow you to rent for a short period of time, but you may need to change your mortgage to a buy-to-let mortgage, which may have a higher rate of interest. You can find out more information about mortgages at the Canada Mortgage and Housing Corporation.
You will also have to work out whether you can afford two mortgages if you still have a mortgage on your existing home. It all depends on what you can afford. You should also plan for what you will do if you cannot rent it through the whole year. Will you still be able to cover the mortgage?
You will also have to decide who will manage the second property. Will you do it yourself, or will you pay an agent to do it for you?
What About Renting Short Term?
There are other options, and one of them is renting your property on a short-term basis to tourists. Perhaps you could sign up with a company like Airbnb and then let it out for just a few days or weeks each month. You can end up getting more money this way, but there is also quite a lot involved in the process.
Rent Or Sell, It's Your Choice
These are some of the advantages of both renting and selling, so hopefully they will give you a better idea about the option that is best for you. Have a think about both of these options in detail, then make the right decision for your situation.
Ella Ford has worked in the property market for many years, most recently jumping into house flipping alongside buy to let. She loves the thrill of bidding for property at auction, and making money! Ella writes about buying, selling and letting property in her articles.
Get Your FREE Ebook
DINKS (Dual Income No Kids) Finance focuses on personal finance for couples. While by no means financial experts, we strive to provide readers with new, innovative ways of thinking about finance. Sign up now to get our ebook, "Making Money Tips for Couples" FREE.