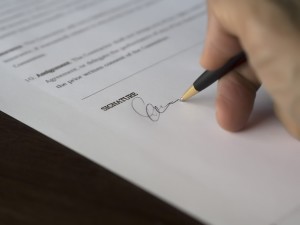 Guarantor loans are loans that are co-signed by a third party, usually a spouse or family member, and can encompass a variety of loan types. This includes a basic home loan, although there are some differences in the loan when it is a guarantor loan. Since many homeowners – particularly those with little or no credit, or first-time homebuyers – need assistance in getting a loan for various reasons, a guarantor loan is sometimes approached. Guarantor loans often mean the difference between getting the home loan you need and having to remain a renter for a little longer. However, when they work out, guarantor loans are excellent ways to obtain a loan for your home.
Home Loan and Guarantor Loan Basics
The most important aspect of a guarantor loan is that there is a third-party co-signer that is entirely responsible for the loan until it is paid off. If the borrower stops making payments on the loan for any reason and at any time during the term of the loan, the co-signer is responsible for the remaining debt. This is why choosing a co-signer – a guarantor – is so important for the borrower, and why extra consideration and care should be put into the decision to become a guarantor.
Home loans can be guarantor loans, but they work a little differently than regular home loans. With guarantor loans, guarantors are usually required to be homeowners. Even though their bank information is not necessarily required by the lending institutions, their homes are still used as collateral for the loans. Sometimes, the amount of the home loan is limited somewhat when it is a guarantor loan, but the amount is still usually high enough to purchase most homes.
Sometimes the guarantor is released from the loan once the loan-to-value ratio reaches a certain amount, usually once the equity amount is quite high. Different lending institutions offer different terms and requirements for each of their loans, so researching at least three of them is an excellent idea if you are interested in obtaining a home loan that is also a guarantor loan.
Researching Various Lenders Is a Smart Option
Buying a home is an important decision, and researching lenders is especially important. These days, however, this is a much easier task thanks to the Internet. Most lending institutions have excellent websites that give you all the information you need to easily compare them to other lenders. Many also allow you to apply for the loan directly on their sites. Their information usually includes current interest rates, information on various loan types, and advice and tips on topics such as financial planning and obtaining the perfect credit card.
If you are interested in obtaining a home loan but feel you need a co-signer in order to qualify for the loan, it is recommended that you research various lenders on the Internet before making any final decision. Doing so is easy, fast, and may provide you with options you never knew you had.
Get Your FREE Ebook
DINKS (Dual Income No Kids) Finance focuses on personal finance for couples. While by no means financial experts, we strive to provide readers with new, innovative ways of thinking about finance. Sign up now to get our ebook, "Making Money Tips for Couples" FREE.