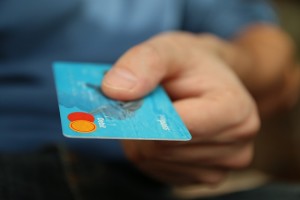 Do you feel stressed out about money? A lot of Americans have financial stress, so know that you are not alone. In fact, according to a recent study by Financial Finesse, 85 percent of American workers report some type of financial strain. The struggle is just as real for the millennial workforce—almost half of millennials are carrying a credit card balance, and many are overdrawing their checking account balances.
There's no shortage of reasons why people are being stressed with money nowadays. The high unemployment rate, dropping real estate values, coping with unexpected life events, and even gas prices are all issues we can't control, but even so, they can still affect our wallets.
So how can you deal with financial stress? Even though you may never completely eliminate all stress in your life, there are plenty of things you can do to address and manage certain triggers, which in turn can help you improve your relationships and sense of well-being.
Here are three simple tips to help build up your resistance against money stress:
Reframe your way of thinking. This may sound cliché but keeping a positive attitude can help reduce your stress response to financial issues you are facing. How you view your finances and speak about them can change the way you feel about them. Actions are always preceded by thoughts and beliefs so how you feel about money will influence how manage it and deal with challenges. Rather than thinking, "I don't have enough money," use positive reinforcement to reassure yourself, "I have worked hard for what I have. How do I want to save or spend it to get what I want and need?"
Make a plan. Once you've changed your mindset about money, it's time to create a road map outlining specific steps you need to take to change your financial situation for good. Start small. For example, take ten minutes out of each day to review your bank accounts, bills, credit cards, etc. From there, compare the state of your finances against your available resources; plan accordingly. It's important to do these "check-ins" often and make adjustments or tweaks as needed. It is likely that your financial situation will change and fluctuate over time; your "plan" should do the same. While this might seem daunting at first, you can't change what you don't know, and in the case of financial planning, ignorance is never bliss, it can actually do more harm than good!
Get financial help. You might be thinking, "I don't have money, how can I afford to pay for a professional?" Rest assured, there are plenty of affordable, even free services available to help! Zebit is one such option. Zebit is a free employee benefit that helps working Americans take control of their everyday financial lives. Yes, you've read it correctly. It's free. You can plan, manage and respond to life events without the added financial stress. They partner with employers and leverage advanced technology to deliver financial education, planning tools and a no-cost, worry-free, interest-free credit option called a ZebitLine. If you want to find out more information on how you can get this type of assistance, you can go to their website at www.Zebit.com and see how you can experience that financial freedom you're aspiring to achieve.
More often than not, money anxiety is intensified by lack of solid information, so it stands to reason that educating yourself—whether it's by changing your way of thinking, making a plan or consulting with financial experts—can be a helpful antidote to financial stress. Not knowing what you're dealing with can trigger those panic bouts—better to remain informed and empowered to tackle your financial future head on!
Get Your FREE Ebook
DINKS (Dual Income No Kids) Finance focuses on personal finance for couples. While by no means financial experts, we strive to provide readers with new, innovative ways of thinking about finance. Sign up now to get our ebook, "Making Money Tips for Couples" FREE.