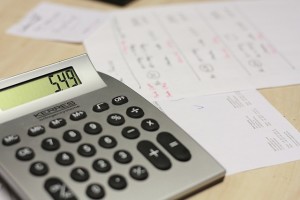 Being in debt can be a huge problem if you don't know how to deal with it. Some days you wake up and find yourself saying I need money now. However, there are solutions to help you pull yourself out of the red and back into the black when it comes to your finances. Follow these steps so that you can pay your bills.
Budget Your Income
Nothing is worse than not knowing how you spend your money. That's why you need a budget. Budgets help you monitor your cash flow by showing you how much money you bring in as income on a monthly basis versus how much money goes out the door to pay your expenses. If you are without a budget, you need to get disciplined and start paying attention to how you are using your money. With a budget, you can cut unnecessary expenses and prioritize the bills you need to pay. It won't give you money right away, but it can tell you where the problem lies.
Prioritize Debts
Not all debts are created equal. Some are more costly than others and can hurt your financial future as well as your present. Paying secured debts, such as mortgages, car loans, and other forms of debt that require a form of collateral are often more important to pay than unsecured loans, such as credit card debt. Prioritize these debts as based on your personal situation and pay them accordingly.
Talk to Creditors
Most creditors are willing to work with customers who fall on financially bad times, so it's important to keep an open line of communication with them. They can tailor a payment plan to your needs and situation. They can waive your late fees, adjust your interest rate, or reduce your minimum monthly payment. They may even allow you to skip a few payments, or freeze your debt until your financial situation becomes better.
Rely on Friends and Family
Asking for assistance from a friend or family member when it comes to money can be awkward. However, if you have a strong relationship with them, this might be your best option. They can loan you the money interest-free, or get you out of a jam without the expectation of repayment. However, just remember: if they are loaning you money, you have to treat it as such and be diligent in paying the money back on the terms they set. If you don't, you risk damaging your relationship with them.
Short-Term Lending
Look into a short-term lender when you need money now. There are various types of lenders out there that can help you, such as micro lenders, pawn shops, and title and payday/cash advance lenders. Just be aware that these loans are meant to be short term. If you don't pay them back on time, you can exacerbate your debt situation.
While there are no easy answers, there are solutions when you need money now.
Get Your FREE Ebook
DINKS (Dual Income No Kids) Finance focuses on personal finance for couples. While by no means financial experts, we strive to provide readers with new, innovative ways of thinking about finance. Sign up now to get our ebook, "Making Money Tips for Couples" FREE.