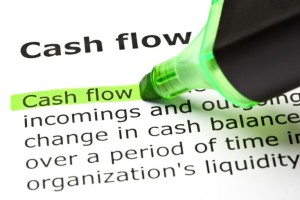 If you and your partner have a business together, you no doubt spent plenty of time every week discussing not just your personal finances, but also those of your enterprise. After all, one of the biggest stressors that most entrepreneurs face is cashflow, especially when you consider that this issue can be a factor whether you're still in the start-up phase or are planning an expansion.
If you're sick of constantly waking up in the middle of the night worried about how you're going to pay creditors or keep the company afloat, the best thing you can do is really take control of your cashflow sooner rather than later. Not sure how to go about that seemingly enormous feat? Read on for some top tips that will help you say goodbye to cashflow issues for good.
Continually Look for Ways to Cut Costs
Just like you would for your home finances, when you have a business it's important to continually keep an eye on your expenses and look for ways to cut costs wherever possible. Even getting rid of small monthly expenses can end up having quite a big impact on your overall cashflow.
For example, look for ways to save money on your energy bills, by comparing prices between suppliers; switching to more energy-efficient light bulbs in the office; ensuring appliances are tuned up to be as efficient as possible; and turning off and/or unplugging electricity-draining electronics when they're not in use.
Other ways to cut general costs around the office can be: only buying office supplies that actually get used, rather than stocking up on unnecessary items; switching to home-brand products; buying items on special, or at wholesale, rather than retail, cost where possible; and even potentially working from home rather than leasing premises if this is feasible. Other areas where you may be able to spend less include transport, travel, entertaining clients, and the like.
Reduce Inventories and Pre-Sell Products or Services
Another great way to free up your cashflow is to pay very close attention to your inventory levels, if you operate a business that needs to keep such items on hand. It's easy to let stores build up to levels that just aren't justified, but this can quickly take a toll on your ability to pay the monthly bills.
Instead, you should first discount slow-moving and old stock to get rid of it and free up some cash for new stock that does sell well; and then analyze your business history to determine what fast-moving items should be kept in stock all the time.
It also pays to look at setting up a process whereby you pre-sell your goods or services so that you don't have to get stuck with items that aren't popular. This is a great way to test out the demand for potential new products, as well as learn from your customers in regards to what items they might like to buy that you don't currently sell. Taking pre-sales for goods or services can also quickly generate some cashflow that can be used to purchase or create the wanted goods, so that you don't have to find the cash to do so elsewhere.
Put Strict Payment Terms in Place
Many businesses find that their cashflow is negatively affected by having lots of customers who are in arrears on invoices. You can stop this issue from occurring by putting strict payment terms in place so that in future your clients make their payments on time.
For starters, it's best not to allow customers to place new orders if they have outstanding invoices at the time. You should also only allow clients to enjoy 30-day or other payment plans if they have a proven credit history, and if have purchased from you up-front multiple times in the past.
It also helps to offer your customers incentives to pay on time. This might be something simple like a five percent discount for all invoices that are paid before the due date, or more complex agreements whereby they receive discounted shipping, bonus goods or additional services for paying on time. This will depend on what it is you sell and how your business works, but there should be some type of benefit that you can offer easily enough that will incentivize clients to settle their bills within a set period.
Renegotiate Terms With Suppliers
In a similar vein, it is beneficial to speak to all of your suppliers about getting better terms put in place for your regular purchases. You will free up some much-needed cashflow if you can negotiate longer payment terms (such as 30-days, 60-days, 90-days or even longer); receive a discount for repeat business; free shipping on your orders; or bonus goods or services if you spend over a certain amount with a supplier each quarter or year.
Get Your FREE Ebook
DINKS (Dual Income No Kids) Finance focuses on personal finance for couples. While by no means financial experts, we strive to provide readers with new, innovative ways of thinking about finance. Sign up now to get our ebook, "Making Money Tips for Couples" FREE.