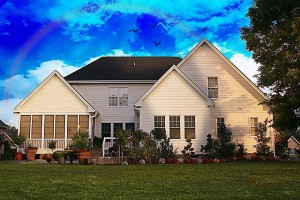 Your mortgage is often the biggest single financial commitment you make in your life so it makes perfect sense to try and find some smart ways to keep your monthly payments as low as possible.
Using a mortgage advisor to get the best available deal for your circumstances is one way to save money, and you can learn more at www.CalMtg.com. There are also a number of tips and ideas that you can follow to keep your mortgage payments as low as possible.
Is PMI costing you too much?
Private Mortgage Insurance (PMI) is a premium you pay to protect the bank from any losses if you default on your mortgage and your home ends up in foreclosure.
If you put down a deposit that was less than 20% of the purchase price and the lender viewed you as a riskier borrower, they would generally require a PMI payment from you.
This will mean that if you are paying a PMI premium in addition to your standard principal and interest payments, it could be costing you an extra 1% or more in extra monthly payments. It may not sound like a big figure, but on a $200,000 loan, it will normally result in you paying an extra $2,000 or more a year.
If house values have risen in your area since you took out the loan, you might be able to get rid of your PMI burden altogether or at least reduce it, so talk to a mortgage adviser to see whether you could cut your monthly payments by refinancing with a smaller or no PMI payment at all.
Check your rate deal
Even a small difference in the interest rate you are being charged on your loan can make a big impact on your finances, mainly because you have probably borrowed a large amount of money in comparison to a personal loan sum.
You have a couple of options to look at if you want to try and get a better rate deal and reduce your monthly mortgage costs.
You may have heard about buying down your rate. This is basically the practice of paying some interest rate up front in exchange for a lower interest rate over the remaining life of your loan.
If you have some spare cash, it can reduce your monthly payment by about $30 for every percentage point you buy down. On a typical $200,000 loan, it will cost you about $2,000 per point and the saving per point on a loan of this size would be in the region of $9,000 over a 30-year loan, so you would be saving money if you can afford to buy down the rate and your lender lets you do this.
The other alternative is to speak to a mortgage adviser and see if they can find you a better rate deal than the one you are currently on.
This will cut your monthly payments without having to pay money to buy down your rate.
Review your home insurance
Part of your mortgage package involves having homeowner's insurance and it is always an excellent idea to shop around from time to time for a better deal rather than simply accept the renewal when it comes through each year.
If you have made some improvements to your home that provide better protection from the elements or intruders, this could reduce your insurance premiums. Be sure to tell your insurer about any changes and ask if they will reduce your premium to reflect these improvements.
Although your home insurance payments are separate to your mortgage payments, it is still an area where you could in reduce your monthly payments overall, so shop around for the best deals and check to see if you qualify for a lower quote.
Save money in the long run
Despite the fact that this advice flies in the face of the idea that you are looking to reduce your monthly mortgage payments, restructuring your loan will save you money in the long run.
If you were able to reduce the term of your mortgage from 15 to 30 years, your monthly payments will of course be higher than they are now, but it is worth mentioning as a strategy simply because the amount you will save by reducing the length of your mortgage term is normally a pretty big number.
There are definitely a few key areas to look at if you want a cheaper mortgage overall, so start checking it out and see if you can improve your finances.
Josh Bartlett has worked within the mortgage industry for 15 years. Friends are always asking his advice and so he has taken to blogging, sharing his knowledge with a wider audience online.
Get Your FREE Ebook
DINKS (Dual Income No Kids) Finance focuses on personal finance for couples. While by no means financial experts, we strive to provide readers with new, innovative ways of thinking about finance. Sign up now to get our ebook, "Making Money Tips for Couples" FREE.