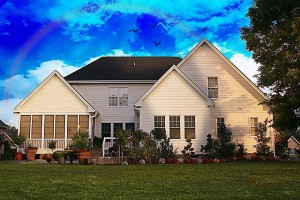 Buying a property is one of the largest financial commitments you will make in your life and taking the property plunge for the first time is often a mixture of emotions such as excitement and anticipation, as well as a fair bit of stress at times too.
Searching out a suitable property using an online resource that is suitable for the area you have in mind. For instance, in Vancouver a site like turbotap.org is just the start of the adventure that hopefully culminates in you receiving the keys to your very own home.
Here is a look at some of the things that it would help to know about when buying a home for the first time.
Affordability
If you want to be taken seriously as a prospective purchaser and avoid wasting your time looking at properties that are not suitable, you need to first establish exactly how much you can afford to pay for your new home.
The vast majority of us need to get a mortgage to help finance the purchase of the property and you will be expected to fund the difference between the amount the mortgage lender is prepared to offer you as a loan and the agreed purchase price of the property.
In order to determine affordability and to know exactly what price range you should be looking for a property, you will need to work out how much in savings you can afford to put down as a deposit and also how much you are able to borrow on a mortgage based on your current earnings and what other borrowings you currently have.
You might to check your credit rating as a starting point, so that you know what lenders are looking at and whether they might be any issues with your credit rating which might prevent you from getting the loan that you want.
Working out how much you can afford and having the comfort of knowing how much a lender will give you on a mortgage will allow you to approach realtors with a greater degree of confidence and they will take your offer seriously if you have all this information in place.
Understand what you are getting into
When you take out a mortgage, you are taking out a loan that is using your house as security to ensure that you pay back the amount you owe plus interest on the loan.
The loan is registered as a legal document against the title of your property, so it means that you will have to pay back the loan when you sell the house.
It is also important to understand that you have to make all the payments on your mortgage on time. If you miss payments and fall behind, the terms of the legal document that forms the mortgage agreement, allows the lender the option of taking legal action to take back the property from you to recover their loan.
It is therefore very important that you enter into a mortgage understanding the terms of the agreement and aware of the consequences of not paying, which are a lot more serious than missing a credit card payment for example.
Getting your mortgage
There are lots of different mortgage deals around and different rates of interest available.
Previous generations simply used to approach their bank for a loan and take what was offered to them, but things have changed greatly in recent times and there are now numerous different options and deals for getting the mortgage deal you need.
This is one reason why it can sometimes pay to use a mortgage broker to find you the best deal for your circumstances.
They can search the market for the best rates and deals, especially if you are first-time buyer who might qualify for a rate discount for an initial period of the loan. A good broker should be able to advise you on what loan you can get and only put you forward to a lender who they believe will be prepared to give you the right deal.
This can save a lot of time and stress, so using a broker can often be a better move than trying to find a loan by yourself.
Pre-approval
The other point to remember about the mortgage process is to apply for pre-approval.
Not only does getting pre-approval from a lender that they will give you a loan allow you to lock in a deal, it also reassures a realtor that you are in a position to buy a property that you know you can afford based on what you have been offered.
Other things to remember when thinking about buying a home is the running costs like heating that you will have to find on top of the mortgage amount and making an allowance for repairs and other unforeseen expenses, which are your responsibility as the home owner.
Buying a property is often a smart move when you look at the growth in home values, so make sure you are ready and able to take the plunge when the time is right.
Richard Morrison is a real estate consultant in Vancouver, BC, Canada. He has worked as a consultant with Deloitte before establishing his own sales team with REMAX. During his years with Deloitte he learned very early in his career that while he was very good with finances, he is also very passionate about working with people. Today Richard has helped hundreds of clients to realize their financial & personal goals in the Canadian real estate market.
Like DINKS? Subscribe!
Subscribe to get the latest DINKS Finance content by email.