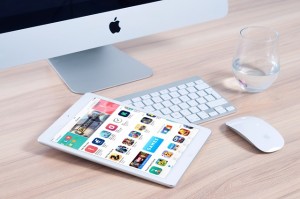 Most of us take our computers, phones, and Internet service for granted. But, many people can't afford them. If you're one of the many that can't, there's hope. Here's what's being done to make tech more affordable.
The Problem
When you hear of a tech genius dropping out of an ivy league college to start a business out of his parent's basement, you think "only in America." But, when that genius devises a technological wonder that costs $1,000 a pop, many wonder about the practicality of the technology.
Most people can't afford to drop $1,000 on a cell phone, which is why companies like Apple have bent over backwards to make it affordable through joint-partnerships with telecom service providers that offered subsidized phone programs.
Even today, the iPhone is generally paid for through a payment program.
Technology is expensive – especially new technology. And, this often keeps it out of the hands of poorer people, unless they're able to get a subsidy or comped service. Around the world, 4.4 billion people don't have Internet access.
And, according to some experts, not having that access makes it harder to climb out of poverty. Even in one of the wealthiest states in the country, and in the most populated city in America – New York – there are 2 million people without internet access at home. More than one-third of the population living below the poverty line doesn't have home Internet access either. This, according to the Center for Economic Opportunity.
This makes paying bills, doing homework, and finding new jobs – many of which are now exclusively posted to online job boards – difficult or impossible.
The Solutions
Independent news organizations, and sites like IssaAsad.org that publish telecom news, regularly feature stories about how private and public partnerships are changing the way we think about technology.
The lifeline program, for example, is a discounted telephone service that extends both landline and cellular service to people who otherwise wouldn't be able to afford it. The discount is funded by government subsidies, and managed by private telecommunications companies.
A Pew Research Internet Project survey done in 2013 showed that 91 percent of Americans are cell phone owners with 56 percent of all adults owning a smartphone. It also found that low income users rely on their phones as their sole or primary device for Internet access.
A stunning 45 percent of cell Internet users with incomes less than $30,000 use their phone to surf the net, compared to just 27 percent of households with an annual income of $75,000 or more.
In many households, cell phones are becoming a necessary device for accessing the Internet. Programs like lifeline help build the bridge that connects low income households and individuals with this technology.
Even for extremely low income households – those making less than $15,000 per year – cell phone ownership was ubiquitous, This is especially true for young people. Over half the 18 to 24 year-olds within the $15,000 a year income bracket owned smartphones, for example. In the 25 to 34 age bracket, 43 percent owned smartphones.
If people can't afford the tech, one of the only solutions available today is a government-funded program.
Public schools are a major source for cheap technology, as children can attend public schools and get access to the same tech that higher-income earners have at home.
With online resources, like the Kahn Academy, this makes access to education outside of the ordinary curriculum highly accessible.
For some schools, it's how 10 year olds get access to, and succeed with, advanced mathematics. Matthew Carpenter is just one example of how in-class technology reshapes the learning experience. At just 10 years old, he was learning inverse trigonometry. That's mathematics that most adults never attempt to tackle, and never have or had the opportunity to.
He did it through Khan Academy, and his teacher, Kami Thordarson, is the one who brought it to him. Students don't normally tackle inverse trig until high school, if they do at all.
Amazingly enough, the site teaches anyone, almost anything, for free. Rather than being a supplement to standardized educational curriculum, it is replacing some of them.
Khan Academy allows teachers to view a dashboard that tells them exactly when and where a student gets stuck in their homework or when learning new subject matter.
Students can move at their own pace, so they don't become bored. At the same time, they aren't "left behind" in any real sense. Instruction and testing follows from what the student actually knows.
Teachers often get frustrated teaching to the "middle" of the class. With technology like this, they don't have to. Each student gets the exact lesson they need.
This allows students to achieve more than they ever could in a general classroom setting.
Issa Asad is an entrepreneur and senior sales executive with over 18+ years in the telecom industry and was one of the innovators behind electronic phone cards. Presently, Mr. Asad focuses on acquiring partnerships with telecommunications and technology companies in the South Florida area, specifically within the discount and prepaid wireless industry.
Get Your FREE Ebook
DINKS (Dual Income No Kids) Finance focuses on personal finance for couples. While by no means financial experts, we strive to provide readers with new, innovative ways of thinking about finance. Sign up now to get our ebook, "Making Money Tips for Couples" FREE.