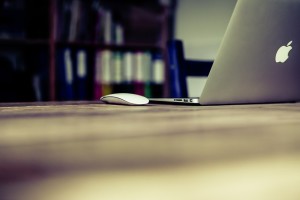 Unless you happen to work for Google, your office is likely a very modest space.
Where the hugely popular search giant has a soft play breakout area, a slide in the atrium and a string of painfully hip meeting rooms, your business has a pile of rusty chairs, paint flaking off the walls and a boardroom made from MDF.
Admittedly, one of the world's most profitable internet companies has the seemingly bottomless funds to turn their offices – not to mention the Googletopia culture – into the kind of place where employees would climb over their grandmother to work.
But your situation is very different.
While your business is turning a profit, it's not yet at the stage where soft play areas or rooftop gardens are top of the list of priorities. However, as your company continues to grow, it WILL require more space.
Although huge offices for a sparse workforce are more or less a thing of the past, to avoid a situation where your employees are getting up close and personal with their colleagues, you'll need a plan to increase the square footage of your property.
Here's how to do it without breaking the bank …
Going Up
A study from Deloitte has revealed the amount of new office space being built in central London was up by 24 per cent over the six months to March this year (a total of 9.5m sq ft), which is the second biggest increase in two decades.
Added to that, rents in the capital rose by 7.7 per cent, which can be a real hindrance for companies looking to spread their wings and find new office space. However, rather than moving away, there's a great way to increase space AND save cash.
Mezzanine Flooring
Whether you want to boost your storage space or increase square footage for a new office, mezzanine floors can be used in pretty much any work environment and will fit into practically any space.
But how does it work?
In a nutshell, a mezzanine is a freestanding flooring system, which is installed between two permanent stories. Best of all, it can be dismantled and relocated if you do decide to up sticks to a larger premises.
Indeed, this altogether practical solution avoids largescale upheaval and gives your business the kind of flexible space that can even be extended or rebuilt if your firm's circumstances change somewhere down the line.
So while your office will never be a space that would give Google green eyes, you can turn it into the kind of environment where employees are pleased to work, products are housed comfortably and your rental outgoings remain exactly the same.
Get Your FREE Ebook
DINKS (Dual Income No Kids) Finance focuses on personal finance for couples. While by no means financial experts, we strive to provide readers with new, innovative ways of thinking about finance. Sign up now to get our ebook, "Making Money Tips for Couples" FREE.