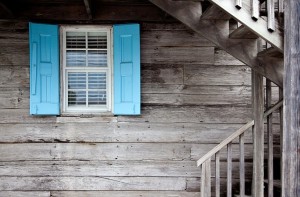 Buying a home is an important decision that can affect your family's stability and finances for years to come. If you want to make the most of your home purchase, take the time to understand how economic changes affect home market prices and mortgage rates. Careful research and understanding of the home buying process can help you to find, and afford, the house of your dreams.
Know What You Can Afford
Prospective homebuyers should first determine if they would be able to sustain the costs of owning a home. Not everyone needs to own a home, and it can often cost a great deal more than renting a property, in maintenance, taxes and insurance costs. A number of mortgage calculators are available online to help you determine if you should purchase a home and how much home you can afford. These calculators can provide a look at what you can expect to pay on a monthly basis for your mortgage and for other costs involved in home ownership.
Biggest House Is Not Always Best
When viewing properties, don't always look for the largest house in the neighbourhood. The value of a home is generally determined by prices of average homes in the area. These homes will increase in value at a certain rate. Larger homes may not be as desirable for buyers and often do not increase as much in value. Many experts recommend buying the worst house in an area and improving it to take advantage of the general rise in value. However, if you do not wish to invest significant amounts of money for property improvements, or do not wish to be in a constant state of remodelling, this method may not appeal to you. Choosing a home of average size that has good potential for adaptation to your family's needs is usually the best investment for most homebuyers.
Investigate the Neighbourhood Carefully
The environs and amenities around a home can have a significant impact on its value. If you find a home that suits your family's need, you should spend some time investigating the neighbourhood. Note the distance to schools, shopping venues and major roads. You can preview the location of schools and other important information at the official site for Chappell & Matthews. Take note of the condition of other houses in the area. Talk to a few neighbours to find out the pros and cons of living there. Find out if there have been any disputes on boundary lines or special assessments levied for community improvements. This information can help you to determine both the stability of the community and the value of the homes within it.
Have Important Home Systems Inspected
Having a home inspector carefully investigate the essential systems, such as heating, electrical, plumbing and roofing will help to find hidden problems that can cause a financial disaster after you move into the home. If the inspector does discover problems with these systems, you may be able to negotiate a repair or a lower sales price to offset the cost of fixing the system.
Take Advantage of Government Aid
Starting in 2015 in the U.K., first-time homebuyers will be able to receive assistance in saving for the down payment. This assistance can be a significant help in saving for your first home. The Help To Buy ISA is a program that will provide up to £3000 toward the purchase of a home. Participants in the program must save £200 per month to qualify for the program.
Get Pre-Approval For A Mortgage
Keep in mind that the sale is not accomplished in the United Kingdom until the contracts are exchanged. You may want to ask the seller to take the house off the market so that other buyers do not come in to bid up the price before the process is completed.
Be Prepared To Make Improvements
Almost no home is perfect when you first move into it. Families may require certain modifications or improvements to make the home comfortable and efficient for their needs. Be prepared to opt for a home that has most of the features you want, and be willing to make the adaptations necessary to make it perfect for your needs. In this way, you will have a larger number of homes for consideration.
Ask About Mortgage Fees
A number of costs are involved in securing a mortgage for a home purchase. Ask about these expenses in advance to ensure that you understand what you will be paying for and exactly how much it will cost. Mortgage costs generally should not be more the 3 percent of the amount of the mortgage.
If you follow these tips, you will increase the odds of finding the perfect home for your family's needs, as well as a good investment for your financial future.
Patrick Foley has been selling property for many years and likes to share his insights and tips with an online audience. He is frequent contributor on a number of property and lifestyle websites.
Get Your FREE Ebook
DINKS (Dual Income No Kids) Finance focuses on personal finance for couples. While by no means financial experts, we strive to provide readers with new, innovative ways of thinking about finance. Sign up now to get our ebook, "Making Money Tips for Couples" FREE.