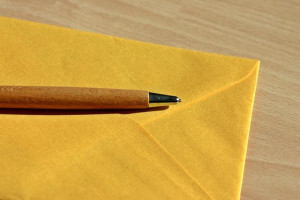 Are you interested in buying a "fixer-upper"? If so, then you're in for quite the adventure. Taking on a fixer-upper can be a fun yet somewhat exhausting process. And often times, one of the biggest challenges involved in taking on a fixer-upper is that of affording not only the home, but the renovations along with it. Fortunately, for those who need assistance in covering the necessary renovations on a fixer-upper, there's always the option of taking out a 203k rehab loan.
Essentially, a 203k rehab loan refers to a loan that combines a traditional mortgage with additional money designated for use in home renovations. Of course, an FHA rehab 203k loan is just one of many finance options available to those interesting in fixing up a home, so it's important to do some research and take some factors into consideration before determining whether or not it's the right choice for you.
Can You Get the Renovations Done Quickly?
One important question to ask yourself is whether or not you'll be able to get the necessary home renovations done quickly. Specifically, an FHA 203k rehab loan requires that you complete your planned renovations within six months of closing. In other words, an FHA rehab 203k loan isn't really meant for homeowners who are planning on completing their renovations at a more leisurely pace.
Do You Plan on Inhabiting the Home?
Another vital question to ask yourself before you apply for home rehab loans is whether or not you plan on inhabiting the home while renovations are taking place and afterwards. After all, with home loans such as the 203k rehab loan, you're generally required to have plans to live in the house after the renovations are completed; in other words, this type of loan isn't designed for people who are looking to "flip" a home for an instant profit. And except in extreme cases, you may also be required to inhabit the home during the renovations.
What Kinds of Renovations Do You Want to Complete?
Furthermore, be sure to ask yourself what kinds of renovations you're interested in completing on the home, as these rehab loans for homeowners generally only offer authorization for certain types of home improvement projects. Specifically, there are two different types of rehab 203k loans: there's the regular 203k and the streamlined 203k.
The regular 203k is designed for use on structural repairs and additions, such as a new roof or room additions. A streamlined 203k, on the other hand, is more meant for non-structural repairs, such as installing a new deck or making cosmetic improvements. In most cases, "luxury" renovations (such as installing a pool or adding a tennis court) will not be approved by the loan officer or 203k consultant with this type of loan. So if you were planning on doing any luxury renovations like those, you may need to explore a different financing option.
How Quickly Are You Looking to Close?
Finally, consider how quickly you need to close on your new home and begin working on it. Unfortunately, most 203k rehab loans require at least 60 days to close. That's because the process is more complex than a traditional mortgage. Specifically, you will likely have to meet with 203k consultants, appraisers, and contractors to make sure that the renovations you're planning on making in the home will cause it to appraise for at least the amount of money that the lender is giving to you. This can be a drawn-out process, which is why closing can take a while. Therefore, if you need to close on a home in a hurry, this might not be the best option for you.
Overall, home rehab loans can be a wonderful choice for those who want to buy a fixer-upper and want to avoid the hassle of having to take out a mortgage and a separate loan. Just be sure to ask yourself the above questions to ensure this is the right loan type for your needs.
Get Your FREE Ebook
DINKS (Dual Income No Kids) Finance focuses on personal finance for couples. While by no means financial experts, we strive to provide readers with new, innovative ways of thinking about finance. Sign up now to get our ebook, "Making Money Tips for Couples" FREE.