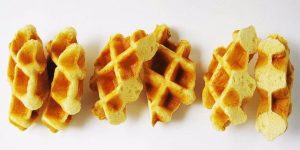 Good morning Dinks.  I don't know about you, but I'm ready for the weekend.  Sleeping in and waffles is what's on my agenda over the next two days.  If the weather continues to cooperate maybe I'll get outside and go for a walk…maybe.
I probably shouldn't admit this but there are some weekends that I never leave my apartment.  I'm OK with it, but it seems to shock other people.  I like to get all my errands done during the week so I can truly have the weekends to myself.  Is that weird?
Have a great weekend and enjoy these good reads from our friends:
Blonde & Balanced – 5 Places To Go in NYC
CESI – 4 Ways to Avoid Overwhelming Debt
Money Talks News – Who is the biggest employer in your state?
Budgets Are Sexy – The 15 Minute Trick to Getting Stuff Done
Financial Samurai – How Low Interest Rates Increase The Value Of Income Producing Assets
My Bank Tracker – Why I'll Never Open a Joint Checking Account Again
Photo from I'd Pin That
Get Your FREE Ebook
DINKS (Dual Income No Kids) Finance focuses on personal finance for couples. While by no means financial experts, we strive to provide readers with new, innovative ways of thinking about finance. Sign up now to get our ebook, "Making Money Tips for Couples" FREE.