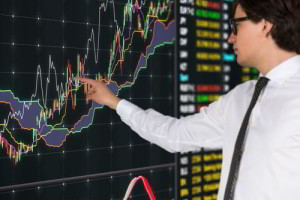 Succeeding with binary options takes a number of things. Experience is important, as is knowledge about your market or markets of choice. A tested strategy is also vital to making success a habit rather than a fluke. However, without a binary options broker, you'll never get that first trade off the ground. Of course, it's just as important that you consider what kind of platform they offer too.
You Deserve a Free Trial
Given how important a trading platform is, it would be almost unprofessional of a binary options broker to think you'd spend money in order to find out if it will be a good fit for you. Instead, you should expect that they offer a free trial to anyone who is interested. If you notice that a potential broker doesn't have this kind of offer available, contact them and ask for it. If they don't deliver, there's no point in gambling on their platform.
Demo Trading Available
Another great feature to have with a platform is demo trading. This means that you can use the platform to play the market without actually risking any money. While you obviously won't win either, this is a great way to learn how to trade without paying for your mistakes.
If you're already an experienced trader, demo trading may not seem like a big deal. However, consider that you could use this feature to test out new strategies or try new markets without any risk.
A Mobile Component
Practically every business these days has a mobile app. You should therefore expect that a binary options broker would too. While trading on the road is never ideal, it's better than missing out on opportunities because the real world interrupted your day.
Top-Notch Security
It should probably go without saying that you want a platform that has some serious security features. After all, you'll most likely have at least a couple hundred dollars sitting on it at any given time. Most people will have a lot more.
Check to ensure a platform utilizes 128 bit SSL encryption provided by a reputable company. This is worth however much research it takes so you don't end up losing a lot of money because of poor security.
Reputation
Finally, you always want to take some time to look into any binary options broker you plan on doing business with. This should include the platform they provide too. There are still a lot of fraudulent companies out there—as with any investor market—that just want your money and will provide a lackluster platform in order to get that much closer to it. Check to see what other customers have to say about it.
Without a quality binary options broker, your dreams of big profits will never come true. However, without the right platform, making good money is equally unlikely.
Get Your FREE Ebook
DINKS (Dual Income No Kids) Finance focuses on personal finance for couples. While by no means financial experts, we strive to provide readers with new, innovative ways of thinking about finance. Sign up now to get our ebook, "Making Money Tips for Couples" FREE.