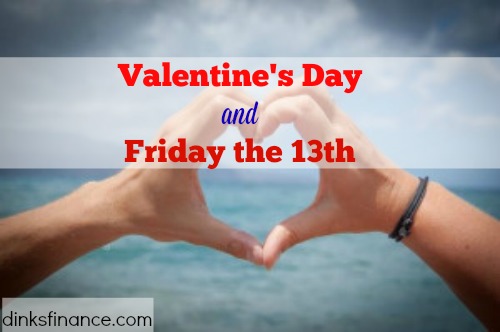 Happy pre-Valentine's Day Dinks.  Despite being Friday the 13th I hope you have a wonderful weekend with your sweetheart full of good food, sweets and lots and lots of love.
Enjoy these posts from our friends.  Have a great weekend!
Clever Dude – All About Life Insurance Premiums
Money Talks News – Financial Stress May Be Costing You Your Health
Club Thrifty – Success is Not a Zero-Sum Game
Cash Cow Couple – Roth IRA vs. Traditional IRA: A Guide for Wise Investors
Budgets Are Sexy – My Biggest Guilty Pleasure I Spend on Is…
Photo from I'd Pin That
Get Your FREE Ebook
DINKS (Dual Income No Kids) Finance focuses on personal finance for couples. While by no means financial experts, we strive to provide readers with new, innovative ways of thinking about finance. Sign up now to get our ebook, "Making Money Tips for Couples" FREE.