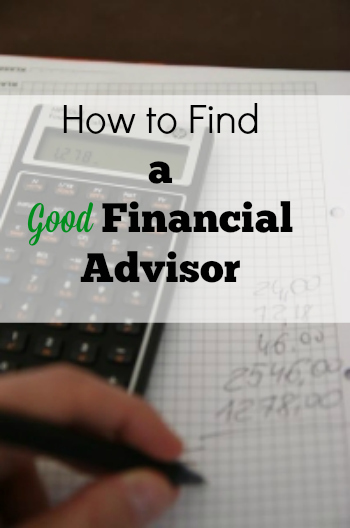 If you are looking for ways to diverse your finances, need help in handling your stock portfolio, or you need help on the best ways on how to save, invest or grow your money, it is best to seek advise from a reputable and reliable wealth manager.
You must be absolutely diligent in doing your research in finding someone whom you can trust with money. After all, handing over your finance's future to someone else seems daunting enough.
With the stock market unpredictability, it is always nice to have some sort of "safety net". How is this possible? These people have been in the business for a long time and they are very much aware of how stocks and shares go up and down in the market.
They see that trend and help you increase your investments and they will reassure you once the market drops, because that does happen. Before you will be able to increase your portfolio though, you have to make sure you get the right advisor.
Look for advisors who are regulated and licensed and who still take mandatory classes on various aspects of financial advising. This will help a lot since money is constantly moving in different drifts; just take for example the value of the U.S. Currency in our economy. It still depends on the world market especially on the price of oil whether it will go up or down.
Another thing to consider if you are searching for a good advisor is that you have to be extremely meticulous in finding the right one. The CFP credential is a good start. They will give out sound financial advise but be wary of those who will tack on an alphabet soup of letters after their names. To give you a better picture, the CFP is someone in general who can help you with the entire financial aspect. A Chartered Financial Analyst (CFA) indicates expertise in investing, a Certified Public Accountant (CPA) is a tax wizard, and a Chartered Financial Consultant (ChFC) has extensive knowledge in insurance and estate planning.
Never confuse financial advisors or financial planners with stock brokers. Advisors help you take on a specific financial goal and cater to your very needs — whether it be retirement or estate planning, while others may consult on a different range of financial matters. Take your pick so that you can narrow down your choices.
Once you have chosen the right advisor that meets your specific needs, you still need to be choosy. Get to know several candidates before settling for one, just like an interview. Ask tough questions. You want to get a background, any specific expertise, the fees they would require from you and an overall investment philosophy. Some advisors' payment structure could be those who earn money through commission rather than a flat, hourly rate could steer you in that particular direction. Make sure that they understand what you require from them, the services that they need to do and ask them what would happen if in case you would need to end the relationship earlier than expected. If you do meet up initially with an adviser who has predictions of market-beating performances, better steer clear from them. No one can make such guarantees, and anyone who is willing to take such risks may not be someone who you are looking for.
You see, asking a potential advisor whether they'll beat the market is already a test if you would see yourself working with them. They should be promising good advice on a range of issues and not only investments. They should also be asking you what you would like to happen to your portfolio, your time frame and what risks you'd be willing to do to achieve your financial goals.
If you are still needing reassurance of the advisor, you can contact your state securities regulator and ask the professional organization where your advisor belongs to see their history before you have them work for you and your finances.
Get Your FREE Ebook
DINKS (Dual Income No Kids) Finance focuses on personal finance for couples. While by no means financial experts, we strive to provide readers with new, innovative ways of thinking about finance. Sign up now to get our ebook, "Making Money Tips for Couples" FREE.