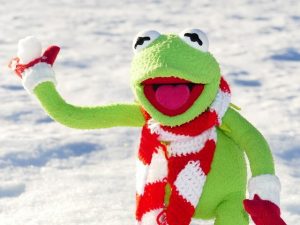 Good morning Dinks and  happy Friday, or should I say happy Superbowl weekend.  As you know I'm not a big fan of sports but I'm looking forward to the Superbowl because Katy Perry is performing at the half time show.
If you're watching the NFL this weekend, enjoy and if football is not your thing I'd love to hear what you're doing.  I have nothing to do while Nick is partaking in all the Superbowl festivities and I am open to any and all suggestions on how to occupy my time.
Have a great weekend Dinks.
Go Banking Rates – 10 Things You Never Knew About the $100 Bill
Money Talks News – Tax Hacks 2015: How to Use Your Tax Refund to Change Your Life
Modest Money – How to Make Major Purchases on a Budget
Cash Cow Couple – Roth IRA vs. Traditional IRA: A Guide for Wise Investor's
Young Adult Money – How Being a Bad Driver Can Cost You
Photo from I'd Pin That
Get Your FREE Ebook
DINKS (Dual Income No Kids) Finance focuses on personal finance for couples. While by no means financial experts, we strive to provide readers with new, innovative ways of thinking about finance. Sign up now to get our ebook, "Making Money Tips for Couples" FREE.