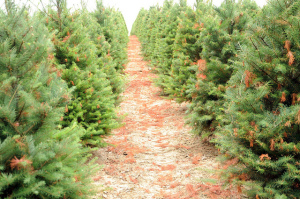 Good morning Dinks and happy Friday.  The holidays are in full swing around our home.  I already started Christmas shopping and this weekend we're getting our Christmas tree.  I absolutely love the smell of a fresh Christmas tree and within 24 hours our entire apartment is going to smell just like evergreens.
When do you get your home holiday-ready?
Enjoy these posts from our friends:
Clever Dude – Christmas 2014 Challenge: Can I Do All My Shopping Online?
H&R Block – 3 tools every small business owner needs to be successful
Budgets Are Sexy – Despite Growing Up, I'm Still a Rock Star
Debt.com – 3 Huge Debt Mistakes I Wish I Never Made
Money Talks News – Bosses and Co-Workers Give the Worst Christmas Gifts
Photo from Flickr
Get Your FREE Ebook
DINKS (Dual Income No Kids) Finance focuses on personal finance for couples. While by no means financial experts, we strive to provide readers with new, innovative ways of thinking about finance. Sign up now to get our ebook, "Making Money Tips for Couples" FREE.