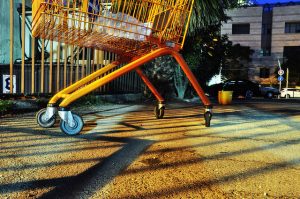 Good morning Dinks and Happy Black Friday.  If you're out among the crowds today searching for the best deals I wish you all the best of luck.  I am at home and on my way to work.  I am more of an online shopper when it comes to mass crowds.
I love a great deal but not so much that I want to wake up in the middle of the night and wait in line to save hundreds of dollars.   Partly because I don't like to wake up earlier than I have to and partly because I just don't need any big ticket items right now.  However if I needed a new laptop or TV I may be telling a different story right now.
What's the best Black Friday deal you got today?
Enjoy these posts:
Sustainable Family Finances – Bad Money Habits That Lead to Big Trouble
Stapler Confessions – What Should You Buy on Black Friday?
Enemy of Debt – 8 Tips for First-Time Investors
Make Money Your Way – Dealing With the Emotional Aspects of Debt
Club Thrifty – What to Expect from Target on Black Friday
Photo from Flickr
Get Your FREE Ebook
DINKS (Dual Income No Kids) Finance focuses on personal finance for couples. While by no means financial experts, we strive to provide readers with new, innovative ways of thinking about finance. Sign up now to get our ebook, "Making Money Tips for Couples" FREE.