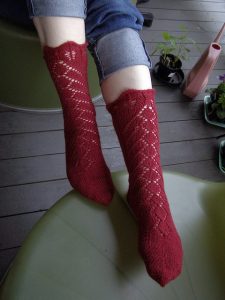 Happy Friday Dinks.  I need some help.  You know I love our new apartment.  I really do!  But we've been here a month and a week now and IT'S COLD.  I need some tips on how to keep Nick and I from freezing into icicles – and it can't involve turning on the heat.  We are paying for hydro now which includes electricity, hot water, heat and A/C.  Our first bill for the first 16 days we lived here was $65 and we didn't turn on anything, that was just basic electricity consumption.  YIKES!
Maybe it's because we have hardwood floors maybe it's because we have a brick wall or maybe it's because we have old windows.  I'm honestly not sure.  All I do know is that we're freezing and I need some money saving tips on how to stay warm.  Please Help!
Enjoy these posts from our friends.  Have a good weekend Dinks.
Finance Girl – 5 Pieces Of Advice For Choosing A Career
Empowered Dollar – How my debt snowball created an avalanche of happiness in the rest of my life
Young Finances – 3 Ridiculously Simple Methods to Pay Off Debt
Go Girl Finance – What I Learned From Getting My First Credit Card at 28
The Trish List – The "Promotion" Stage is Over
Dinks Finance – 7 Reasons Your Debit Card Makes You a Target for Fraud
Photo from Flickr
Get Your FREE Ebook
DINKS (Dual Income No Kids) Finance focuses on personal finance for couples. While by no means financial experts, we strive to provide readers with new, innovative ways of thinking about finance. Sign up now to get our ebook, "Making Money Tips for Couples" FREE.