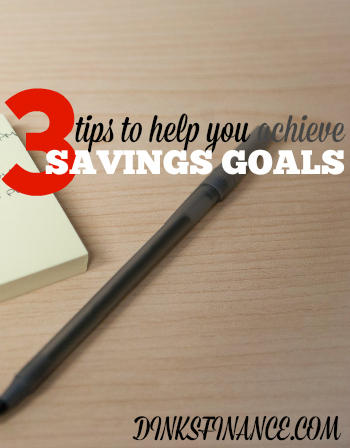 Good morning Dinks.  It's that time of the year again, time to start thinking about all the goals we achieved over the past year and time to start setting goals for the New Year.  So how did you do?  Did achieve your savings goal?  Did you max out your retirement accounts?  Did you pay off your credit cards?  I had two primary goals this year and I'm happy to say I achieved them both.
I only had two goals in 2014
In 2014 I focused on two goals: travel as much as possible and move to a better apartment.  I traveled several times to New York City, once to Boston and of course from my bucket list I went to New Orleans.  Travel goal achieved!
To make the year (and my life) even better Nick and I moved to a new apartment October 1.  We moved to a completely new neighborhood and our apartment is double the square footage it used to be.  To make a long story short our whole lives changed: new grocery store, new subway station, new everything – and I love it.
The downside of achieving your goals
They say you can't have it all and achieving your goals is no different.  What's the downside of setting and focusing on two major goals?  You lose sight of everything else.  Thanks to my travel priority and gorgeous new apartment unfortunately I didn't save as much as I planned to this year – actually truth be told I didn't save much at all.
My goals in 2015
Each and every year I actually set four or five goals and then narrow it down to focus on two.  I put all my energy into the two things I want the most.  I'm glad I got to travel this year because I love New York and Boston and I've always wanted to go to New Orleans.  I'm also glad we finally (after six years) moved out of our teeny tiny little apartment.  Overall I would say I had a great year but in 2015 my priority is definitely going to be building my bank account.
3 tips to help achieve your savings goals next year:
Save, continuously.  According to T. Rowe Price saving regularly is the best thing you can do for your savings.  Yes you can make up lost time if you need to take a break but it's a lot harder to recoup losses when you're older.  If you have additional expenses keep saving and lower the amount instead of stopping the habit all together.
Keep an emergency fund.  Having an emergency fund of three to six months expenses helps bridge your income if you have an unexpected or unplanned for expense. If you don't have to use your regular income you can continue saving.  Sometimes people stop saving when they have unexpected expenses and it's a habit that's hard to get back in to if you take a break.
Prioritize your goals and your savings.  If you have more than one goal in 2015 setting priorities will help determine how you can budget your savings.  According to T. Rowe Price saving 15% of your current income will help maintain your standard of living in retirement.  This can be all retirement accounts combined including individual savings as well as employer retirement plans and pension plans.
Get Your FREE Ebook
DINKS (Dual Income No Kids) Finance focuses on personal finance for couples. While by no means financial experts, we strive to provide readers with new, innovative ways of thinking about finance. Sign up now to get our ebook, "Making Money Tips for Couples" FREE.