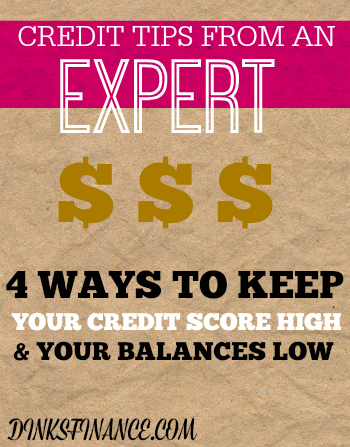 Good morning Dinks.  Today we are busting credit myths with the one and only money maven Ellen Roseman.  You remember Ellen, right?  We gave away a copy of her book Fight Back: 81 Ways To Help You Save Money and Protect Yourself From Corporate Trickery last year.  She's an advocate for consumer rights and she loves telling people how to avoid scams and save money.
Last week I attended a credit chat with Roseman, hosted by LowestRates.ca, and she gave us a ton of useful tips on how to avoid overspending when it comes to credit.  Yes that's right Roseman told us the deepest darkest secrets of a world ruled by credit.  She exposed the biggest scams when it comes to credit cards and laid out our rights when it comes to credit bureaus and our credit scores.
During the credit chat Roseman explained how people can acquire credit, manage it responsibly and how to  overcome credit problems if you get into financial trouble.
4 tips to keep your credit score high and your balances low:
Always know your credit score.  I don't know about you but I check my credit score at least once a year.  Partially because my score used to be very low because of my troubled debt past and partially because I am paranoid about identity theft.  I like to watch my credit score increase over the year and I also like to make sure all my information is being reported correctly.  Roseman says people should be proactive when it comes to their credit score and inquire regularly with the credit bureaus.  There are several places you can get your free credit score right from the comfort of your own home such as Quizzle.com
.
How to choose the best credit card.  If you've ever searched for a credit card online you know there are a ton of "Find the right credit card" tools out there.  Credit card companies want to make sure you find the best card to suite your needs because they want to be a happy, spending, interest paying customer for many years to come.  Roseman says low interest credit cards are a good place to start.  " They can save consumers money by reducing interest charges, despite the fact that they often carry an annual fee."
Why are people declined for credit?  @Vanessasmoney asked "Why do some people get credit cards easily at 18, while others struggle?"  Here's Roseman's answer "Have stability — an address for a few years, a job for a year or two" are ways to show creditors you are responsible and stable. Two major factors that banks and other lenders look for when assessing credit applications..
Are credit balance protection services worth it?  The answer from Roseman plain and simple is no. She says credit balance protection services are definitely not worth the money.  Ellen instead recommends non-profit credit counselling for people who need help managing their debts.
If you want to get more information about credit reports and credit scores as well as tips on how to better manage your household budgets and pay down your mortgages you can watch the full credit chat here.
Get Your FREE Ebook
DINKS (Dual Income No Kids) Finance focuses on personal finance for couples. While by no means financial experts, we strive to provide readers with new, innovative ways of thinking about finance. Sign up now to get our ebook, "Making Money Tips for Couples" FREE.