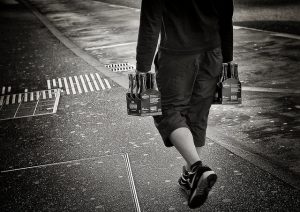 Happy Friday Dinks.  My birthday week is officially over and as of yesterday I am 34 years old. I've got to tell you it feels awesome.  Over the last week Nick and I moved into an amazing apartment and although moving is VERY expensive we are finally getting settled in our space.  Once it's all set up and the boxes are empty I will share some pics.
Enjoy your weekend Dinks and Happy Thanksgiving to all our Canadian friends.  Here are some great posts from our personal finance friends.
Man vs. Debt – Re-Evaluating Your Financial Priorities
Good Financial Cents – The 17 Worst Excuses For Not Savings For Retirement
Mr. Money Mustache – We Sold the House! Here's How I'm investing the $400,000
So Over This – Wage Theft: Should Salaried Workers Get Paid Overtime?
Young Adult Money – How to Get Rich: Side Hustles and Startups
Photo from Flick
Get Your FREE Ebook
DINKS (Dual Income No Kids) Finance focuses on personal finance for couples. While by no means financial experts, we strive to provide readers with new, innovative ways of thinking about finance. Sign up now to get our ebook, "Making Money Tips for Couples" FREE.