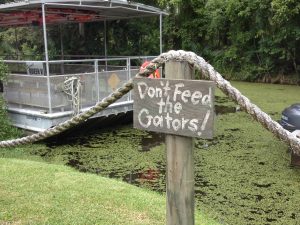 (A swamp pic from my trip to New Orleans)
Good morning Dinks and happy Friday.   My birthday is in five days and the celebrating has already begun.  This has been a great year; I have a great new job as a community manager for an investment firm, we moved to a great apartment and now I'm turning 34.  I look forward to seeing what the next year has to bring.
Enjoy these posts from our personal finance friends:
Narrow Bridge Finance – Easy Ways to Slash Your Grocery Bill
Money Crush – From Renter to Homeowner: Buying for the First Time
So Over This – Having a Pet is Hard Work and Costs Some Serious Money!
Frugal Beautiful – Getting over it: The frugal fear of hiring help
Blonde & Balanced – Moving is a metaphor for relationships
Clever Dude – Don't Let Finances Kill Your Marriage
Get Your FREE Ebook
DINKS (Dual Income No Kids) Finance focuses on personal finance for couples. While by no means financial experts, we strive to provide readers with new, innovative ways of thinking about finance. Sign up now to get our ebook, "Making Money Tips for Couples" FREE.