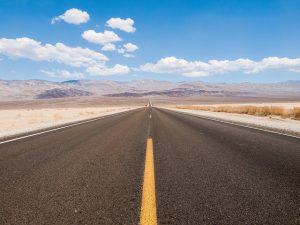 Good morning Dinks and Happy Friday.  Well it's Labour Day weekend and you know what that means, our summer is officially coming to an end.  I had a great summer this year and I'm definitely sad to see it go, but I also have a great Fall lined up so I'm really excited for the leaves to change.
This weekend I'm headed home for a family picnic, next weekend I'm headed to Philadelphia for four days and after that I'm off to New Orleans for FinCon. I look forward to meeting you all at FinCon and I'm really excited to visit The Big Easy.
I have a list of things I want to do in New Orleans which includes a ghost/haunted tour with Broke Girl Rich.  I would love to do a bayou tour, does anyone know if that's being organized? If you want to meet up, have lunch or go explore New Orleans let me know, I'm always looking to fill up my schedule – if that includes a bayou tour so be it.
Have a great weekend.  Enjoy these posts from our friends:
Financial Samurai – Someone Stole My Credit Card – What To Do?
Money Talks News – Is Your Online Love Interest Putting Your Money at Risk?
Money Crush – Goodbye, Job!
Yes, I Am Cheap – 3 Simple DIY Projects That Will Save You Money
PT Money – Rebalance IRA: A Balanced Approach to Managing your Retirement Portfolio
Clever Dude – Lack Of Organization Can Cost You Money
Photo from Flickr
Get Your FREE Ebook
DINKS (Dual Income No Kids) Finance focuses on personal finance for couples. While by no means financial experts, we strive to provide readers with new, innovative ways of thinking about finance. Sign up now to get our ebook, "Making Money Tips for Couples" FREE.